7 Fun Summer Activities for Seniors in the Houston Area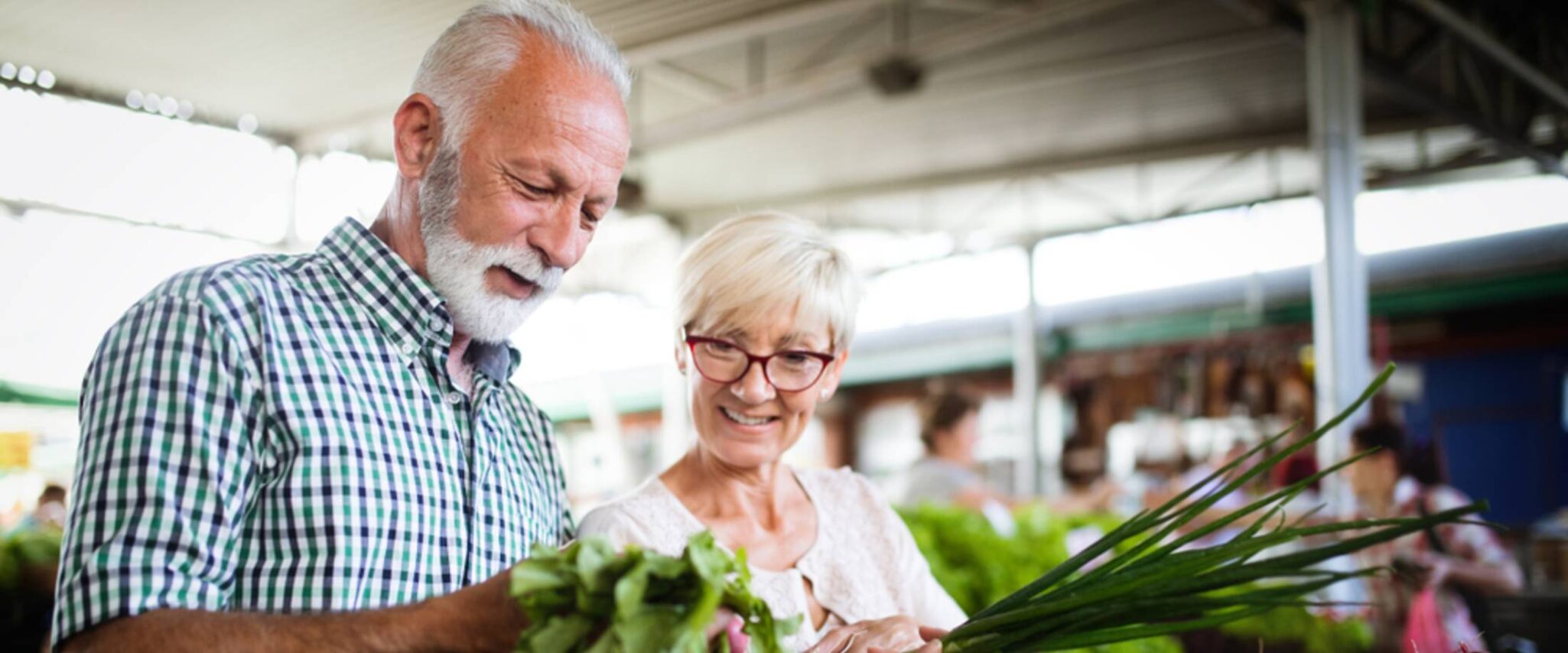 Inspired Summer Activities for Houston Seniors.
Summer's here! It's time to head out into the fresh air and sunshine and feel how lucky we are to live in Houston. This city is nothing short of amazing when it comes to fun summer activities for seniors and people of all ages. The benefits of being outdoors, especially for older adults, include increasing vitamin D levels, which helps fight certain conditions like osteoporosis, cancer, heart attacks and depression. Of course, we all know Houston summers tend to get rather warm, so everyone, especially seniors, should take care to safeguard against dehydration and other heat-related ailments. With that in mind, we've curated a list of 7 fun, safe summer activities for seniors in Houston, some of which are actually indoors. (A little air conditioning never hurt anyone.) Come on. Let's turn off the TV, power down the computer, and make this one of the best summers ever.
1. Get back to nature at the Jesse H. Jones Nature Center.
The beautiful Jesse H. Jones Park & Nature Center is a premier 312-acre Harris County nature preserve open daily to visitors free of charge. The park features a variety of plant and wildlife species, white sand beaches along Spring Creek, swamps and sloughs with century-old cypress trees, and a pristine flood plain located in a hardwood and pine forest. All features are accessible via eight miles of paved, handicap-friendly pedestrian trails and several unpaved primitive trails. The Spring Creek Greenway, with more than 16 miles of paved trail system along Spring Creek, is also accessible from the park's Judy Overby Bell Trail and Jones Bender Trail. You can find more detailed information here.
2. Go Texan. Feed the horses.
Here's an unexpected summer activity for seniors in Houston. Why not spend a few hours in the calming presence of the Houston Police Mounted Patrol's four-legged personnel? The HPD Stables at 5005 Little York Road are home to some 40 horses and a few donkeys. You're welcome to visit and feed them seven days a week (though you'll need to call to schedule a time on the weekend.) Just bring apples, carrots and peppermints for the horses, but no more than 2 items for each animal. Find out more about scheduling at https://www.houstontx.gov/police/mounted/visitors.htm or by calling 832-394-0394.
3. Shop some of Houston's local farmers markets.
There are dozens of artisan and farmers markets in Houston and the surrounding area where you can find everything from fresh fruits and veggies to handmade soaps and art. These outdoor markets let you shop a variety of foods and goods from local vendors, so you can support Houston businesses while also being out in the middle of summer activity. Check out these websites to find a good farmers market in your area:
4. Pick some berries and veggies.
Strawberries, blueberries, blackberries, cucumbers, okra, citrus and more. Houston is rich in local farms producing all kinds of pickable produce throughout the summer months. This would be a great morning activity with the grandkids to let them experience a real farm in action. You can purchase your own pickings too!
5. Spend a day in the park.
Strolling, dog walking, bird watching, picnicking … there's no end to the leisurely activities seniors can enjoy in any of Houston's great parks. The city has tens of thousands of acres of beautiful parkland, including Memorial Park, Levy Park, Hermann Park, Discovery Green, and countless others. From the inner city to the north, west, east and south sides of town, you'll find a refreshing, accommodating city park to add to your summer outing plans. Start here.
6. Catch a double feature at the drive-in.
Remember this? The cool of an evening. The dogs and popcorn. Houston still has a number of fun drive-in theaters, and it's a fantastic way for seniors to get out to the show without fighting crowds at the mall. Check out Houston's five best drive-in theaters here.
7. Go all out with a Houston CityPASS.
Do you like to save time and money? The Houston CityPASS will save you a big chunk of both. You'll get to see the best the city offers over nine consecutive days, picking and choosing just what you feel like each day. Some venues are more senior-appropriate, and some may appeal a bit more to the grandkids. All in all though, this is family fun in Houston at its finest. The package includes five of Houston's most popular attractions, including the Houston Zoo, Space Center Houston, Downtown Aquarium, Kemah Boardwalk, Museum of Fine Arts, and several others at nearly half off the regular price. Here's a summary of the venues included:
Space Center Houston: Feel the sensations of a space launch and get a behind-the-scenes tour of the Johnson Space Center's working and training areas. Experience the history of flight from the earliest rockets to the lunar landing to shuttle flights.
Downtown Aquarium: Tour the underwater world of the Aquarium Adventure Exhibit, a 500,000-gallon aquatic wonderland. Discover 400 species of marine life from around the globe.
Houston Museum of Natural Science: Among the nation's most-visited museums, the Houston Museum of Natural Science is home to one of the largest paleontology halls in the country. And when you enter the vast Hall of Egypt, you'll immerse yourself in the ancient world of the pharaohs.
Houston Zoo: Majestic elephants, red pandas, chimpanzees and rhinos are just some of the animals you'll see here. When you're ready, you and the grandkids can bug out to the new Bug House, featuring colorful beetles, centipedes, giant katydids, tarantulas, scorpions, and even white-dotted domino roaches.
Museum of Fine Arts, Houston: Explore the expansive assortment of paintings, sculptures and film. The breadth of its permanent collection brings together stunning works from every corner of the world, from ancient artworks to modern masterpieces.
Kemah Boardwalk: Enjoy amusement rides, nine waterfront restaurants, shopping, midway games, live entertainment, and weekend festivals. Brave the Bullet roller coaster, ride the train and Ferris wheel, and plunge 140 feet on the Drop Zone. Kemah Boardwalk appeals to all kids — young and old.
Children's Museum of Houston: At this playground for the mind, your grandchildren will harness the power of water as FlowWorks unleashes a tsunami of wet, wild fun. They can run an entire city at Kidtropolis. Leap, jump, crawl and climb up PowerPlay. Create, concoct and invent their own gadgets in the Invention Convention.For more information, and to purchase your Houston CityPASS, visit the site here.
See what summer's like at The Village at Gleannloch Farms.
Independent living at The Village at Gleannloch Farms is truly an extraordinary experience. The inspired activities and life-enriching amenities — including our heated outdoor saltwater pool, putting green, and ice cream parlor — are genuinely liberating as they enable you to lead your preferred lifestyle and live your best life. We invite you to read about some of the many interests residents pursue, such as container gardening, horseback riding, and lifelong learning.
Learn what a difference The Village at Gleannloch Farms can make for your future. Contact us through our website or call 281-766-8148.