7 Downsizing Tips for Seniors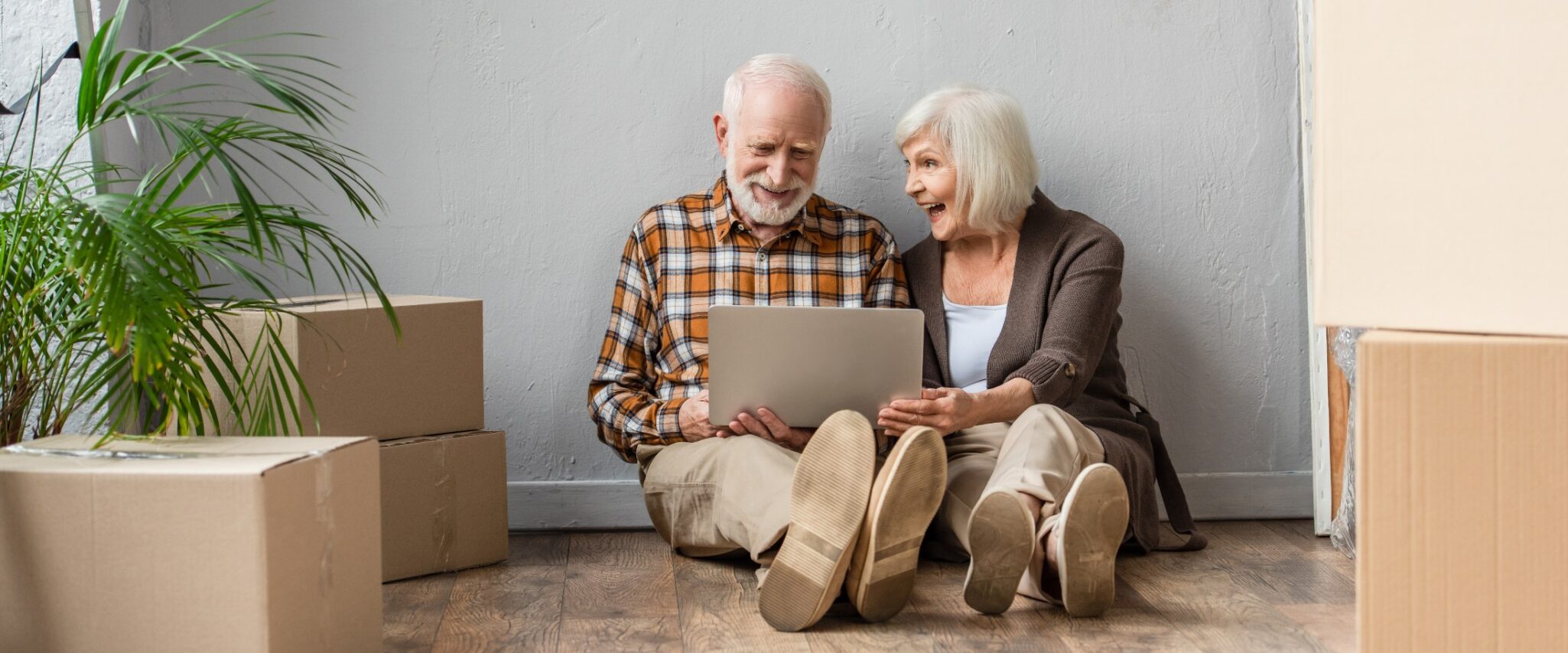 Maybe you've already made the big decision to leave the hassles of homeownership behind in favor of a maintenance-free lifestyle at a senior living community, and now it's time to think about decluttering and downsizing.
Once you take stock of what's filling your home, the downsizing process feels nothing short of daunting. But don't worry. The experts at The Village at Gleannloch Farms suggest these seven simple downsizing tips for a smooth move into your senior apartment.
1. Take photos before you downsize
Even though you're starting an exciting new chapter in your retirement, moving from a home that's filled with memories is still difficult. Take photos of your home just the way it is before you downsize, and make a photo album to look through after you move. You'll love being able to reminisce about your old home, and the number of items in those pictures you don't miss might surprise you.
2. Start the downsizing process with a solid plan
The earlier you plan your downsizing process, the less stressed you'll be when it comes time to move. It's important to make your plan according to your particular schedule and feelings about downsizing your home. If you know a certain room will take more time than others or one area of your house may be tough to get through emotionally, give yourself grace and extra time to declutter those spaces.
3. Make a budget and gather your moving supplies
It takes a lot more than a few boxes for a successful move. In fact, gathering supplies and making a moving budget are important downsizing tips for seniors you shouldn't skip. You'll need boxes of various shapes and sizes, which you might find for free at your local grocery store or through friends. However, you'll also need to set aside funds to hire a moving service, if you don't plan on asking friends and family to help.
4. Only downsize one room at a time
It's important to only downsize one room in your house at a time. By focusing on a single room, you can customize your sorting method, give yourself enough time to thoroughly declutter, and remove items to be donated from your home immediately. Plus, you'll be able to easily monitor your progress.
5. Master the art of rightsizing your home
Rightsizing your home means learning how to declutter in order to thrive in a smaller space. It's all about adapting to your new maintenance-free lifestyle and letting go of things that don't serve your goals. The best way to rightsize is by looking at your senior living floor plan. From there you'll get a better idea of what will fit in your new home. Other rightsizing tips include getting rid of duplicates, stopping the flow of new items coming into your home, and deciding to get rid of items, like old birthday gifts, that you're keeping out of guilt or obligation.
6.Don't put off purging your paperwork
Though it may only take up a few square feet of your office or occupy a couple of file boxes in your closet, going through your old paperwork can take quite a bit of time. But it's worth it, because you don't want things like old bank statements and warranties for appliances you no longer own cluttering up your beautiful new home. Try to scan important documents and turn them into digital files, and be sure to shred documents that contain personal information.
7.Ask for help when you need it
Downsizing your home is an emotional process, which is why asking for help when you need it is one of our best downsizing tips. It's important to keep in mind that help can come in many forms, so don't be afraid to reach out for anything you need to make moving to a senior living community more comfortable.
The wonderful residents at The Village at Gleannloch Farms have already decluttered and downsized their homes, and are now living a luxurious retirement lifestyle. Ask your new neighbors for their downsizing tips and for them to show you around our community. You'll be amazed how quickly you fit in!
Downsize Your Home and Upgrade Your Retirement at The Village at Gleannloch Farms
The wide variety of floor plans at our senior living community in Spring, TX, give you the opportunity to choose a senior apartment or cottage that's just right for you. We even feature spacious 1,550 square foot floor plans, so you don't have to stress out about downsizing. To discover how you can take your retirement to the next level at The Village at Gleannloch Farms, contact our senior living representatives online. We can't wait to connect with you!