List of Free Online Classes that offer Lifelong Learning for Seniors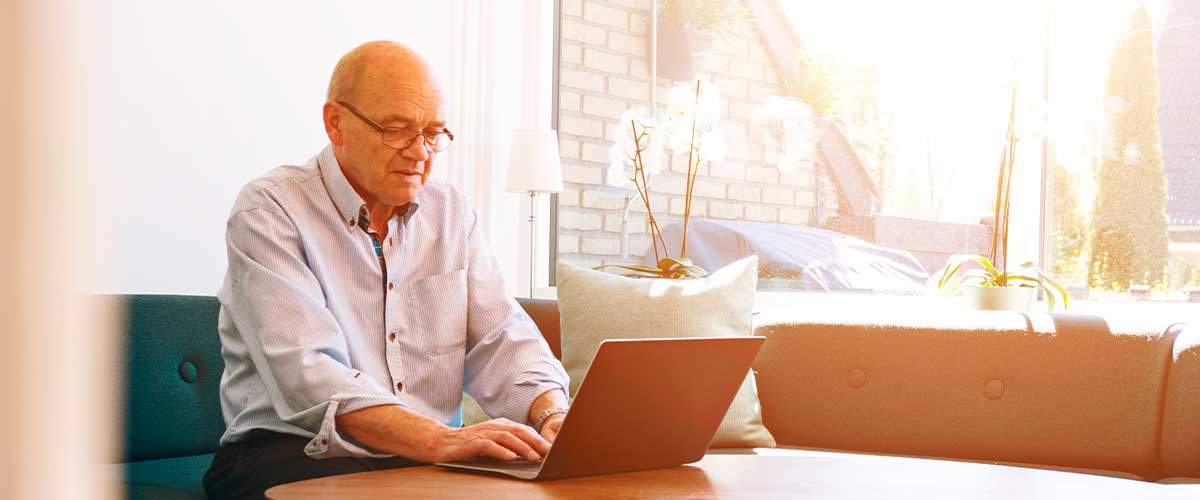 The college basketball coach John Wooden, once said, "If I am through learning, I am through." Studies have shown Wooden was right. The benefits of lifelong learning have been proven in study after study — noting that the continual pursuit of new knowledge, building new skills, and staying curious are all excellent habits for maintaining brain health.One of the most accessible ways seniors can practice these habits is by taking classes online. Thanks to today's technology, participants can experience all the benefits of lifelong learning right from the comfort of home. Whether you just want to learn for enjoyment or earn a certification or degree, the internet is filled with great opportunities for you or a loved one to take advantage of free online classes for seniors.
What Are the Benefits of Lifelong Learning?
For seniors, there are actually several benefits to lifelong learning. With the dramatic increase in Alzheimer's and other forms of dementia, researchers have been carefully exploring the connection between learning and brain health. In many ways, lifelong learning is the true fountain of youth! Here are just a few of the study results:
Gain a Healthier, More Resilient Brain – Engaging in lifelong learning can't prevent Alzheimer's or other forms of dementia, but studies confirm that increasing your smarts can delay symptoms and help you better cope with the loss of neurons that comes with advancing dementia. Plus, learning difficult new skills has been shown to improve memory and lessen your likelihood of developing Alzheimer's or another form of dementia.
Fulfill Those Old Dreams – Often, seniors have regrets about dreams that went unfulfilled in life because of work and other obligations. But with retirement comes newfound freedom. And because the sky is nearly the limit on the variety of free online college classes for seniors, you truly do have the chance to make those lost dreams come true.
Expand Your Social Connections – Exploring new concepts or skills is even more exciting when it's done in a group where you can connect with neighbors who share your interests and passions. Consider asking the activities director where you live to help set up online learning sessions on the big screen, so groups can participate in free online classes for seniors together.
Feel a Sense of Accomplishment – Imagine the pride you'll feel when you carry on that first conversation in Italian, write your very first short story, or solve that complex math problem. It's not just about reaching your goal; it's marvelous medicine for your brain!
What Are Some of the Best Ways for Seniors to Learn?
We live in an amazing era when a world of knowledge and experiences are yours at the click of a mouse. Whether you explore it from your own computer or in a group setting, there are plenty of lifelong learning opportunities available on the internet.
YouTube – Do a search on YouTube.com and you'll discover videos and video series/classes (both free and subscription) to help you learn everything from mastering the ukulele to dancing the tango. You'll also find video lessons on poetry writing, watercolor painting, flower arranging and much more.
Online Learning Platforms – The internet is rich with free online learning sites like Coursera, Udemy, Open Culture, MIT Open Courseware, Khan Academy, and edX, among many others. You'll join millions of students of all ages who engage in classes on every topic. You'll learn from top-notch instructors from the world's top colleges and universities, and some of the courses allow you to earn certifications or degrees if you're interested. Also, check out SeniorPlanet.org for even more links to free courses for seniors.
Local Online Classes – Don't overlook your area's own colleges and universities, as well as specialty institutions, museums, libraries, parks & rec departments, and other organizations. In and around Spring, Texas, for example, Houston Community College and the Academy for Lifelong Learning LSC-Montgomery offer numerous online classes, many geared specifically toward seniors. You can also find lectures, learning materials, and other resources online, most of them available for free.
Residents of The Village at Gleannloch Farms never run out of opportunities to keep learning. Our community offers a wealth of lifelong learning options like developing new skills in our arts and crafts studio, keeping up to date in our tech classes, volunteering in the community, and going on cultural excursions with your neighbors around beautiful Spring, Texas.
If you'd like to know more about the well-rounded educational opportunities at The Village at Gleannloch Farms, let us know. A member of our team would be happy to provide more detail.