14 Ways to Stay Active in Retirement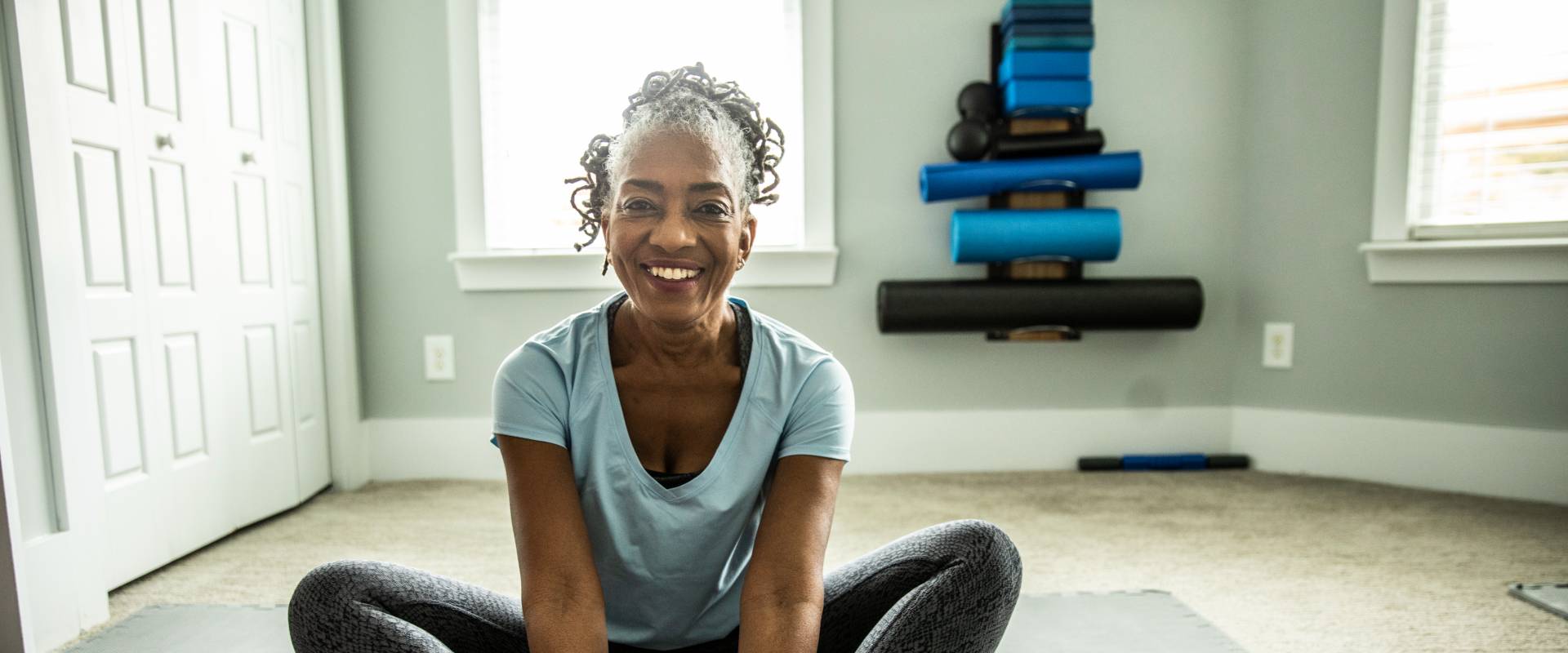 French playwright Jules Renard once wrote, "It's not how old you are, it's how you are old." What Renard meant was age is really just a number; how old someone feels doesn't always match the years they've been alive. 
So can our biological age really differ from our chronological age? Absolutely, experts say — especially if we stay both socially and physically active as we get older. In fact, feeling younger than our years is just one of many benefits of staying active overall. Let's look at more benefits, along with ideas on how to stay physically and socially active in retirement. 
Benefits of staying active in retirement
Physical
—
Staying active in general as we age will pay dividends, yet what people tend to focus on is staying physically active. They may overlook the benefits of staying socially active, but the two should go hand in hand. We'll look at social activity in depth in just a bit.
According to the Centers for Disease Control and Prevention (CDC), regular physical activity is one of the most important things we can do for our health. Getting regular physical activity can:
Help us manage our weight

Reduce risk of developing cardiovascular disease, type 2 diabetes and some cancers

Improve mental health

Strengthen bones and muscles

Improve ability to perform everyday activities

Manage chronic conditions

Increase chances of living longer

Reduce risk of dementia and improve our overall cognitive function

Improve quality of our sleep

Relieve pain and stiffness associated with arthritis



All these health benefits are achievable with regular physical activity. The question is, how much physical activity is necessary? 
The CDC suggests adults 65 and older need at least 150 minutes a week of moderate-intensity activity, such as brisk walking. Or, they should get 75 minutes a week of vigorous-intensity activity such as hiking, jogging or running. They should also get at least two days a week of activities that strengthen muscles.
Social
— 
While the CDC recognizes that regular physical activity is crucial for good health, it also has something to say about social activity, and the health risks of loneliness and social isolation. 
For example, social isolation increases a person's risk of premature death from all causes, a risk that may rival those of smoking and obesity. And poor social relationships are associated with a 29% increased risk of heart disease and a 32% increased risk of stroke. That's why social activity should go hand in hand with physical activity.
Interestingly, we can reap many of the same physical health benefits by staying socially active. But social activity also offers its own distinct advantages. Here are some benefits of staying socially active:
Improved social skills

Positive attitude

Enhanced self-esteem and sense of purpose

Healthier immune system

Reduced risk of Alzheimer's disease and other dementias

Reduced risk for mental disorders such as depression

Better brain health

Overall happier and healthier lifestyle
Having healthy social connections is vital to our overall well-being. Strong social relationships help amplify our sense of joy when we're happy, and can help us cope with grief in times of loss.
Now that we've looked at the many social and physical benefits, let's share 14 tips for staying active.
How to stay active in retirement
Physically
—
No matter how old you are, studies show that you can improve your fitness — and that it's never too late to start. The important thing is to start gradually.
1. Start gardening. A study conducted by The American Society for Horticultural Science found getting out into the garden for just 30 minutes meets the required daily physical activity goal. 
2. Look around locally for courses. Try out free demonstration exercise classes at a local senior center or fitness center.
3. Go for a hike or a bike. Parks often have paved or crushed rock trails that are ideal for walking or cycling. To make it more challenging, look for all-terrain trails.
4. Be a joiner. Participate in community-sponsored fun runs or walks.
5. Think of ways to exercise year-round. Walking in a mall or in a big-box store is a cool way to beat the summer heat. In the colder months, join an indoor sports league, such as basketball, pickleball or bowling.
6. Improve your balance. This helps maintain equilibrium and avoid falls. Activities to improve balance include tai chi, yoga, balance boards and weight-shifting exercises.
7. Try resistance or weight training. This builds muscle and joint stability. Use rubber bands, free weights, barbells, medicine balls, sandbags, weight machines, and even your own body for these exercises. Sit-ups, push-ups, lunges and squats are a few examples. 
8. Be more flexible. Improving flexibility decreases stiffness, increases range of motion, reduces risk of injury and promotes circulation, among other things. Yoga, Pilates, toe touches, neck rolls and cow/cat stretches are a few examples. Do these for a few minutes throughout the day, every day.
Socially
— 
9. Volunteer. Churches, schools and nonprofit organizations often depend on volunteers for their survival. It's a wonderful way to give and get much more back.
10. Take a class. Connect with others through a lifelong learning opportunity. Enroll in classes at a local community college, pursue a degree, or ask about the possibility of auditing courses. 
11. Pursue a passion. Explore a brand-new hobby, or rekindle an old one.
12. Adopt a dog. All animals can be great companions, but the benefit of a dog is they routinely need to be walked. Not only is walking great exercise, but it's an ideal way to meet other friendly dog owners.
13. Connect or reconnect. For those who don't live close by, schedule time each day to stay in touch with family, friends, and neighbors by email, social media, phone call or text. For loved ones who live nearby, suggest a weekly activity to help nurture and strengthen existing relationships. Sending letters or cards is another good way to keep up friendships.
14. Consider moving into a senior living community. Older adults who seek a socially and physically vibrant retirement lifestyle should consider becoming a resident of an active senior living community. These communities offer independent living residences, along with activities, classes, clubs, common spaces and much more. It's all available so residents can live life to the fullest physically, socially, emotionally, intellectually and spiritually.
Explore The Village at Gleannloch Farms
If you're looking for a senior living community in the Spring, Texas, area, put The Village at Gleannloch Farms at the top of your list. You'll find countless ways to stay active physically and socially. You'll also discover a community with a host of services and amenities designed to make your retirement lifestyle worry-free and purpose-filled. 
To learn more about our retirement community, contact one of our senior living representatives, and we'll be in touch shortly.