What to Look for in Senior Living Floor Plans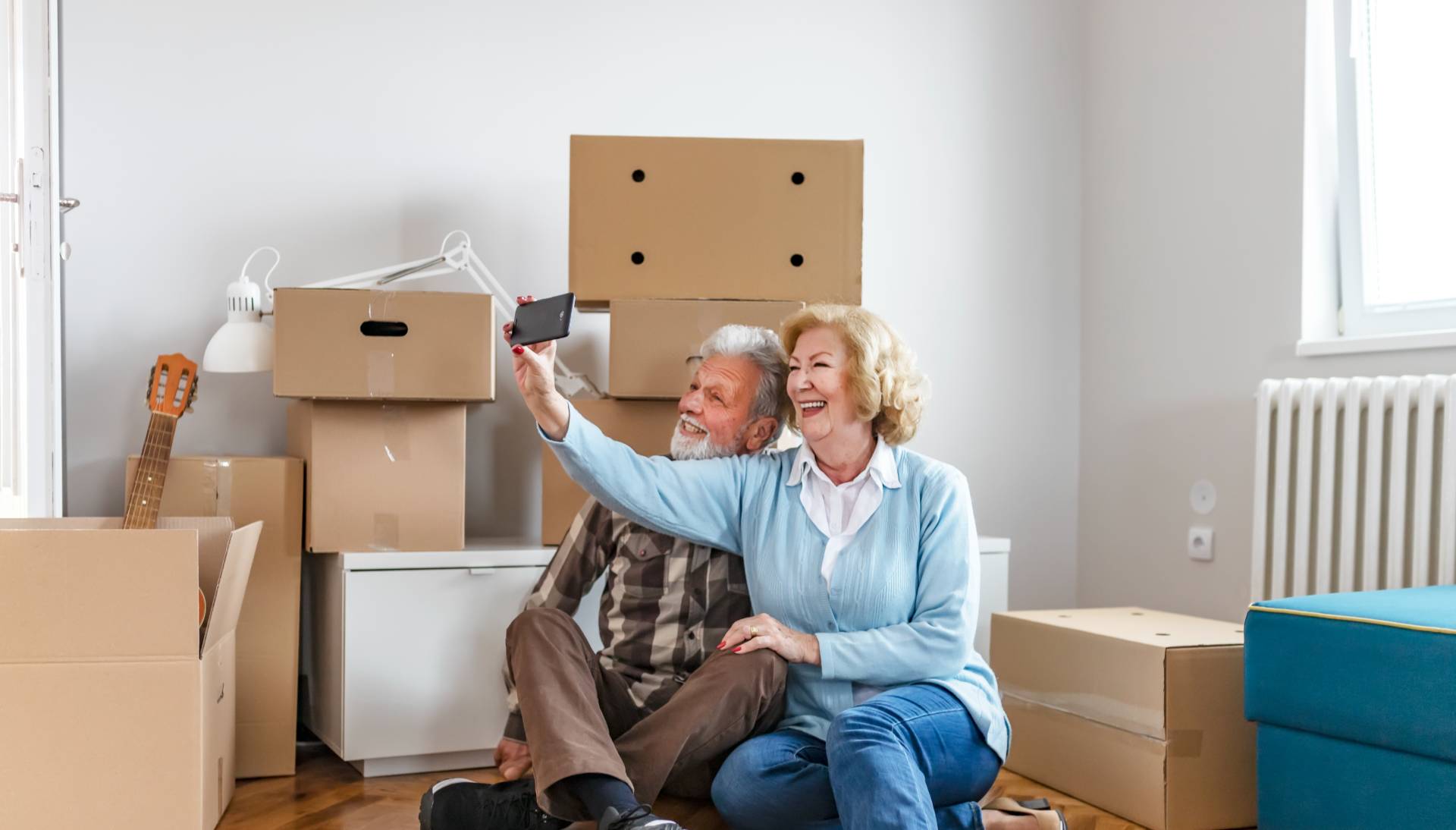 As you start your search for your ideal senior living community, you might find yourself in awe of the community's long list of common spaces — putting green, library, flower and vegetable gardens, formal dining room, heated outdoor pool, game room, arts studio, bistro. With so much to do outside your residence, you wonder if you'll ever actually spend any time inside of it.
True, many independent living residents enjoy being out and about, enjoying their senior living communities as much as possible. But make no mistake, you'll want to put some thought into what type of senior living floor plan you want. Because your floor plan helps you imagine what type of lifestyle you want once you move into your retirement community.
Four common questions to consider
1. How much will you entertain? You might want to host lots of dinner parties, so maybe a senior living villa is right for you. Since housekeeping is often one of the many services your new retirement community may provide, you know your villa will always be spic-and-span for impromptu happy hours with your neighbors.
2. What do you want to bring with you from your former residence? You might want to downsize and bring only the furnishings you really need, in which case a one-bedroom apartment may be just right.
3. Will your grandchildren occasionally spend the night? If you enjoy having guests, a two-bedroom, two-bathroom apartment or single-family villa may best fit your needs.
4. Will you need a garage? Your new independent living community is maintenance free, so you won't need storage for your lawn mower, oversized garbage bins, rake, weed eater, leaf blower and the like.
Those are just a few larger considerations. To decide which senior living floor plan gives you all the must-haves, along with some nice-to-haves, here's a helpful checklist of things to think about. With each item, we've included some questions to ask yourself as you're looking for your ideal independent living community.
Senior living floor plan checklist
Square footage. Let's start with one of the more important items: How much square footage in your senior apartment do you think you'll need? Many independent living communities offer floor plans from 760-square-foot studio apartments to 2,000-square-foot free-standing villas. Knowing what's right for you usually depends on what types of rooms you need.
Types of rooms. You may want a guest bedroom with a full guest bathroom. Or you may be happy with a half-bathroom for visitors to use. So think about the rest of your space. Do you need a large living room or a formal dining area? Do you want multiple bedrooms as well as an office? Do you prefer an eat-in kitchen?
Access to the outdoors. Some independent living residents don't mind walking down an interior hallway to walk outside. But others want to be able to open their balcony door in the morning or walk out onto their enclosed patio each morning to enjoy a cup of coffee. You may want your own private outdoors space, so would that be a balcony, screened-in porch or open patio? Would you want a small patch of grass for a pet, or space to add a small flower or herb garden?
Room layout. The functionality of a floor plan layout is important. You certainly want to maximize every square foot of your residence. Look at a few floor plans and their given room measurements to help you determine room layout. If you have the opportunity to "tour" floor plans using 2D and 3D renderings — or even virtual tours — that's a huge advantage: These types of renderings allow you to see how larger items like couches, area rugs, dining tables and beds will fit in a given space.
Location of your floor plan. This sounds silly until you realize you chose a floor plan with bedroom windows facing east, and you're not an early bird. Think about where you want your floor plan to be located in an apartment building. Do you want to be tucked quietly away in the corner or in the middle of the action? Would you want to be on the ground floor or the top floor?
Windows. Not all senior living floor plans offer large windows. Look at the location of the windows in each room of your floor plan (a virtual tour can be of great help here). Do you have only one small window in the bedroom, and is that enough? Do windows open enough to let fresh air and the sounds of birdsong in?
Pet-friendly environment. There are lots of pet-friendly senior living communities, but be sure to ask this question before assuming your pet is welcome: What's your pet policy? Are all dog breeds welcome? Is there a weight limit? How many cats are allowed in one residence? How about birds, fish or even pet snakes? Also, what types of pet-related amenities or services do you want? In addition to well-lit walking paths and lots of green space, some senior living communities offer dog parks, dog-walking services, a spot to wash your pet and even pet-sitting if you're out of town.
Your ideal senior living floor plan is waiting at The Village at Gleannloch Farms
At our senior living community, we offer six senior living apartment floor plan options and two choices in villas. All of them are maintenance-free, inside and out, and offer you weekly housekeeping, along with an impressive array of services and amenities. We're confident we have a senior living floor plan to fit your wants, needs and budget.
If you're ready to explore your options, we're here and ready to help you. To set up your personal visit to tour one of our apartments or villas, call 281-766-8148 or contact us.