Five Best Independent Living Services and Amenities to Keep an Eye Out For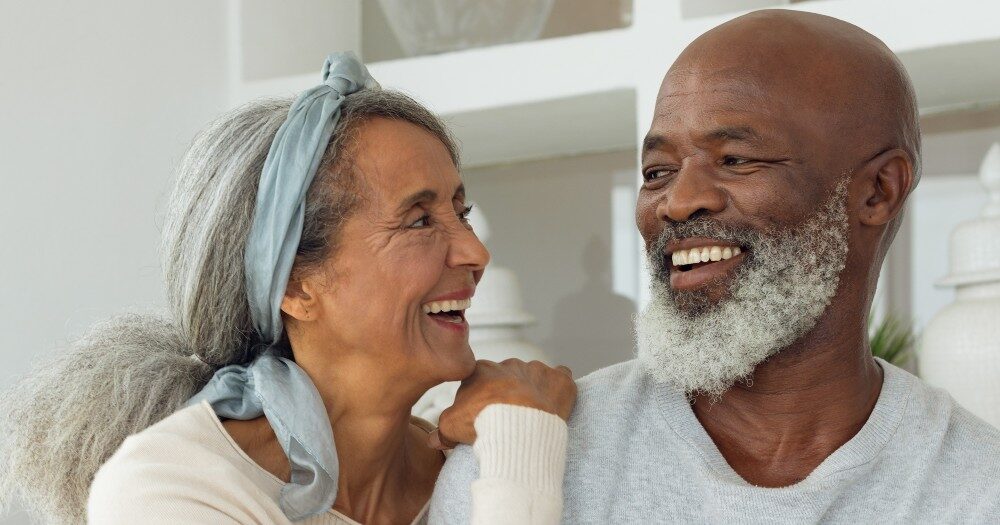 When weighing your options for where to live during retirement, it's important to consider the value of independent living services and amenities. They give you the opportunity to ditch mundane chores and maintenance tasks for good, and allow you to spend your days focusing on fulfillment, building relationships and improving your wellness.
That's why our retirement experts at The Village at Gleannloch Farms put together this list of five services and amenities you should be on the lookout for when touring an independent living community:
1. Maintenance-free lifestyle
Expenses to maintain your house are an enormous part of your monthly budget. A mortgage payment, home insurance, property tax, utilities, maintenance, landscaping and more can quickly add up. A maintenance-free lifestyle means you can take the stress out of budgeting with one simple monthly payment, and eliminate other costs like expensive HVAC repairs and homeowners' association fees.
At The Village at Gleannloch Farms, here's what's included with our independent living floor plans:
A beautifully appointed, maintenance-free cottage home or apartment
24/7 security
Basic cable and most utilities, except private telephone and internet service
Fully equipped kitchen or kitchenette
Housekeeping and flat linen services
Lawn care and grounds maintenance
Washers and dryers
We also offer other incredible independent living services outside of your residence to make retirement much more convenient. Our residents gain more free time for the activities they love by using features like postal services, personal concierge services and regularly scheduled transportation.
2. Social opportunities
Staying socially active during retirement is just as important as staying physically active. Maintaining connections with your friends and family as you grow older has many benefits, including improving your mental health, increasing your longevity and boosting your cognitive function.
Keep in mind that social opportunities come in all shapes and sizes, so make sure you're choosing an independent living community that offers a variety of social activities that suit your personality and match your interests.
Here are several ways communities like ours help residents stay social:
Frequent shows and concerts on campus
Game rooms
Happy Hours
Inviting gathering spaces
Music nights
Private dining room for family gatherings
Resident-interest groups
Themed dinner parties
Our independent living community in Spring, TX, is near plenty of attractions like shopping centers, locally owned boutiques, farmers markets and vineyards, which give our residents even more opportunity to gather with their neighbors and explore their interests.
3. Wellness services and amenities 
Independent living services and amenities that focus on wellness are great ways to achieve balance in your mind, body and spirit. Whole-person wellness recognizes the need for physical activity, spiritual and intellectual fulfillment, nutritious food, strong mental health and meaningful social relationships.
At The Village at Gleannloch, we customize a wellness plan around your interests and retirement goals. From group fitness classes and a fully equipped fitness center to preventive health screenings and a continuum of care, you'll discover opportunities at our independent living community to explore what health and wellness means to you.
These are just a few other ways we support wellness at our retirement community:
A beautiful and spacious chapel
Heated outdoor saltwater pool
Nine-hole putting green
Special dietary menus
Therapy room
Wellness center
One of the most important steps for improving your overall health is motivation to take part in wellness activities. When you live in an independent living community filled with residents who are also interested in achieving more balance in their life, it's easy to find a friend that helps keep you on the path to a healthy retirement.
4. Multiple dining venues 
A retirement community with multiple dining venues allows for more choices to meet the preferences and dietary needs of residents. Formal dining venues will satisfy your appetite for main mealtimes, but it's nice to have grab-and-go options or a quick cup of coffee from a bistro.
When touring an independent living community, here a few things to keep in mind when it comes to dining:
You like the way tables are displayed and the demeanor of the waitstaff.
You like the way food is served.
The atmosphere and ambiance of all dining venues is comfortable.
The menu choices look appetizing and have restaurant-quality taste.
A community does an excellent job at keeping dining areas clean and organized.
Many communities, like The Village at Gleannloch Farms, offer complimentary meals when you schedule a tour. This is a fantastic way to get to know residents and taste food from venues you might dine at regularly.
5. Opportunities to grow
Retirement is the perfect time to continue to grow personally and intellectually. Financially, you may no longer need to work, but that doesn't mean you can't find fulfilling ways to spend your time in order to develop a deeper sense of purpose and direction.
You can design a retirement lifestyle around activities you find mentally stimulating and emotionally fulfilling in independent living, like:
Attending lectures and lifelong learning classes
Learning new technology
Picking up a part-time job
Reigniting an old hobby or starting a new one
Starting a resident-led interest group
Volunteering for a cause you're passionate about
Traveling to experience different cultures is another way to have a fulfilling retirement. Independent living communities offer a lock-and-leave lifestyle, which means you can lock your door, head to your next exciting destination and rely on 24/7 security to make sure nothing happens to your home.
Discover Remarkable Independent Living Services and Amenities at The Village at Gleannloch Farms
If you're searching for an independent living community that can help you get the most out of retirement, explore all that The Village at Gleannloch Farms offers by contacting us online today. We're happy to answer your questions!