What's the Best Size Home or Senior Apartment for Me?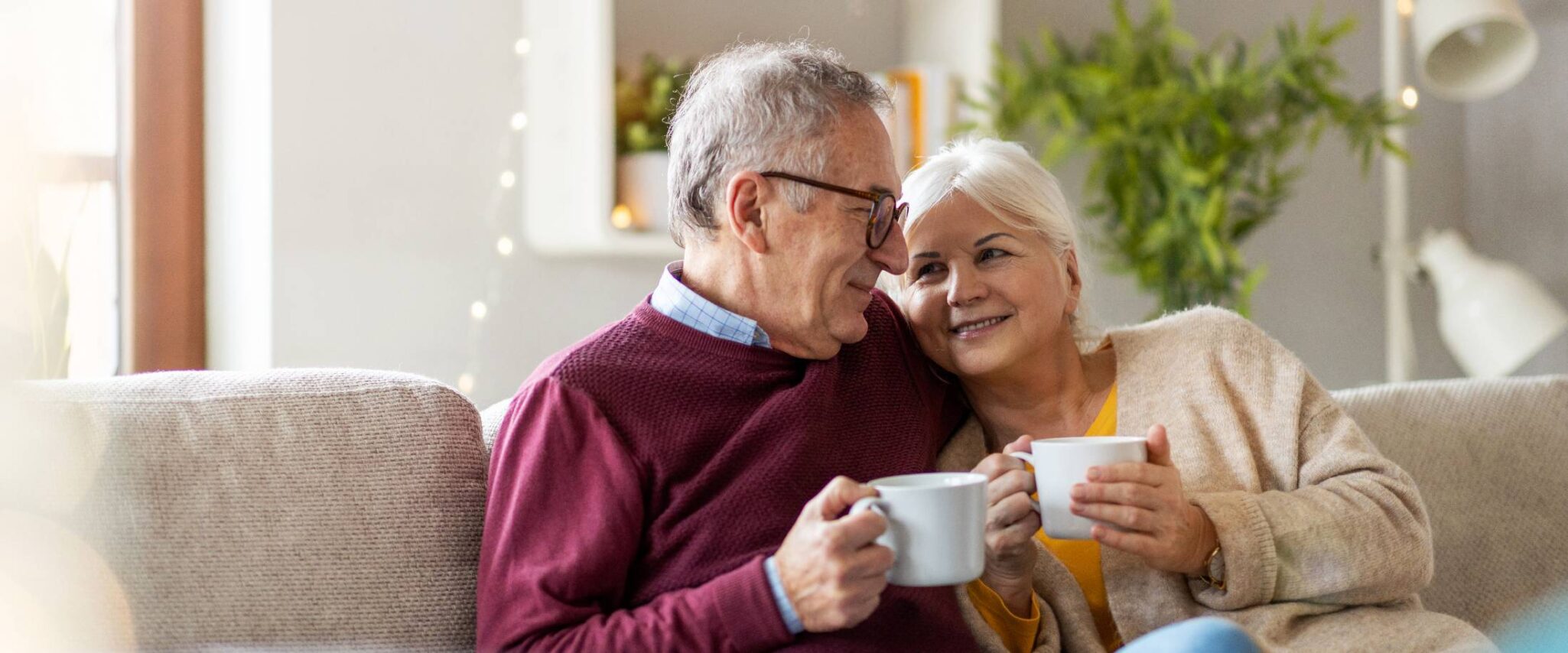 How big should your house be?
Owning your own home is a big part of the American dream. But sometimes our dreams change. Life happens, we grow older and wiser and, eventually, we ask ourselves, "How much space do I really need?"When it comes to downsizing, particularly when you're moving into senior living, space is a huge consideration. In fact, the number one question we hear from people as they start thinking about senior apartments is,"What apartment is the right size for me?" So if you're wondering how big your house should be, you've come to the right place.
Know how much living space you need.
As you get serious about downsizing, you should do a little self-evaluation to help you figure out how big your house should be. According to Sam Dogen, founder of the independent personal finance site Financial Samurai, the ideal house size is one "in which you feel comfortable while also having a high utilization of space." With that in mind, here are some questions that might help you find the perfect size senior apartment needs:
Do you need one bedroom or two?
Do you need an office or craft space?
Do you like to cook or do you plan to enjoy a community's dining facilities?
How much time do you plan to spend indoors as opposed to outdoors or outside your apartment?
When it comes to what apartment is the right size for you, layout is more important than square footage.
A lot of people get hung up on square footage, and that's understandable. Nobody wants to feel boxed in or live on top of one another. And we tend to get easily caught up in numbers. After all, it's easy to compare numbers, whereas the layout of a senior apartment is more intangible and, therefore, harder to compare. But, boy, does it make a big difference (especially if you're downsizing to a smaller space).
So how much space you need really comes down to design more than dimensions. This is where your self-evaluation becomes so important. The two most important rooms in any home according to real estate agents are the primary bedroom and the kitchen, but if you don't cook, you can sacrifice some kitchen space to allow for more entertaining space or for an office or second bedroom.
We think that as you begin to make your own evaluations about your unique needs and preferences, you will find that a smaller senior apartment might be a better fit for you than a larger one. It just depends on how the square footage is laid out.
What kind of outdoor space do you want?
The very thought of downsizing has negative connotations, but it can be very freeing. Especially when you have decided to move into a senior living community.  Most senior apartments are designed to be smaller because we know you'll be spending a lot of your time outside your apartment. And why wouldn't you? Senior living is about staying active, meeting new friends, expanding your hobbies, and enjoying the amenities right outside your door. So it's important to look at your outdoor and common space just as critically as your indoor space.
Making the move.
The last thing we'll leave you with when it comes to how big your house should be is this: Pay less attention to how big your residence is. Instead, think about how the layout will affect how you use your time. After all, your relationships, your access to green space and exercise – these are all proven to boost your happiness. And that's the most important thing when it comes to moving into a senior living community.
Welcome to The Village at Gleannloch Farms.
Okay. Now that we've talked about how big your house should be and given you some things to think about as you downsize, let's talk about where it should be.
At The Village at Gleannloch Farms, we're committed to doing everything we can to make your move to a senior living community as smooth and comfortable as possible. Located on lush, beautiful grounds that were once the setting for an internationally famous horse farm, our senior living community offers a wide variety of elegantly appointed residential options. We know you'll find the perfect home here.