What Is In-Home Care for Seniors?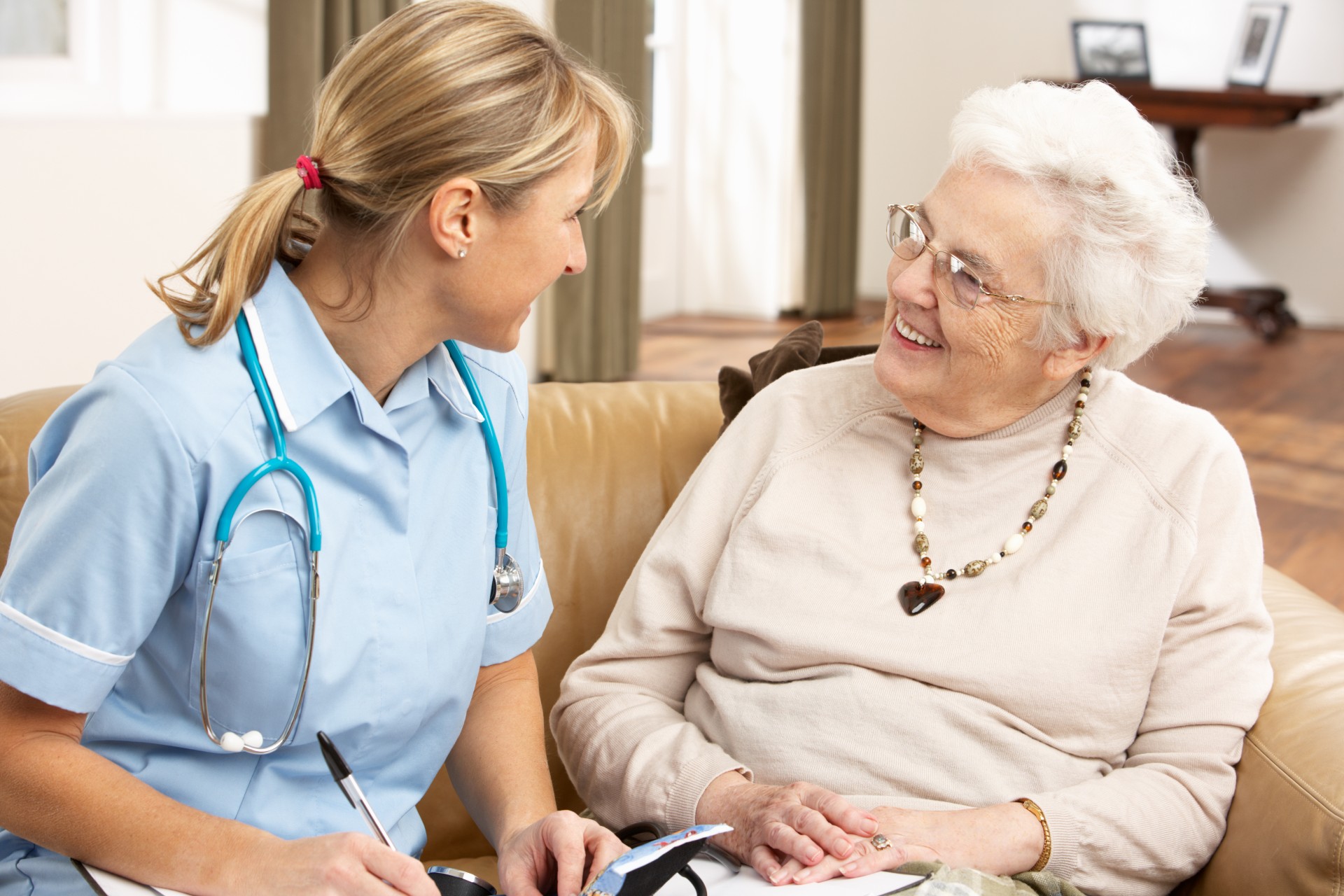 Most seniors would rather live in their own homes for as long as possible. But what happens when they begin to have trouble with everyday activities such as showering, dressing, or getting to appointments? Or when they're affected by early memory loss and are no longer safe when they're alone? If an older adult is still independent but doesn't want to move into a senior living community, in-home care can allow them to stay in the familiar comfort of home.
What is in-home care?
In-home care is nonmedical caregiving and assistance provided in a senior's home. These home care services enable seniors to retain their independence and get access to the help they need, such as:
Support with transferring, walking, and moving around inside the home
Assistance with daily household tasks because of impaired motor skills
Assistance with activities of daily living such as bathing, meal preparation and more
Transportation to the grocery store, appointments, etc., if they can no longer drive
Companionship due to feeling isolated or cut off from social interaction
Light housekeeping services such as cleaning and laundry
Support due to early cognitive decline and memory loss
What is provided with in-home care?
In-home care is generally divided into three types of home care services. A senior who is aging in place may need one or a combination of these: 
Companion Care
Companion care (sometimes called concierge services) provides social support to seniors who live independently and don't need much assistance with activities of daily living. The aide may simply spend time with the senior, engaging them with conversation, reading and general companionship. They may help the senior with using a computer, go for a walk with them, or help them get to appointments. If a senior is mostly independent but in the early stages of memory loss, companion care is a good choice for families who don't want to leave their loved one alone for long periods of time.
Personal Care
Personal care provides a wide range of nonmedical support. It can assist with activities of daily living such as bathing, dressing and personal hygiene, grocery shopping, and support while walking to prevent a fall. A personal care aide can help with medication management, prescription refills and reminders, but can't provide medical care beyond that. Family caregivers often turn to in-home personal care when they can't safely or practically perform certain tasks – lifting their loved one out of a bed or chair, for example. They may also engage a personal care aide to provide respite care while they take a break or attend to their own matters. Personal care is not for seniors with medical needs.
Home Health Care
Home health care is recommended by a physician to meet a senior's medical needs and usually requires a written order. Home health care aides must have specialized training and hold the appropriate certification, such as a nursing license. They will assist seniors who need medical services due to a chronic condition such as diabetes, or after surgery, illness or injury. The range of services is similar to nursing care, and may include first aid, medication administration, regular injections or IV infusions, wound care, rehabilitation therapies and more.
How do you choose home health care?
If you or a loved one chooses aging at home but can foresee the need for some type of care assistance, start by assessing the type(s) of home care services that may be needed. Decide if you're going to work with a single independent caregiver or an agency with staff members to choose from if the first one doesn't work out. Among top things to consider are:
1. Licenses: Any aide who comes into the home should be licensed to provide the kind of senior care they're offering. They should also have passed background checks to ensure they're trustworthy.
2. Dependability: What do you do when a caregiver is late or can't make it in? Find out from the individual or the agency how they'll handle these situations. They should have a good back-up plan in place.
3. Limitations: Be clear about what the home care aide can or can't  do. It's unwise to ask a personal care aide to provide medical services, since they're not licensed or trained to provide it.
4. Cost: Costs can vary considerably from one provider to another, so be sure to compare costs before you sign any contracts. Find out if the person who needs care has health insurance that covers them, or they're eligible for financial assistance through Medicare or VA benefits.
Innovative Home ServicesTM
Often, a senior's care needs are likely to evolve. This makes it hard to predict exactly what kind of care is needed at a given time. Family caregivers can find it challenging to fill in the gaps as things change, and friends can find a few hours a week quickly turn into more as a senior's needs increase.
At The Village at Gleannloch Farms, a suite of in-home care we call Innovative Home ServicesTM  includes concierge services, supportive services, and medical programs. Care plans are personalized to individual  needs, extending independence, improving safety, and helping people successfully age at home. If care needs change or there's ever an emergency, there's access to a full continuum of care on campus: assisted living, memory care, skilled nursing, and senior rehabilitation. Contact us to find out more, set up a tour, and explore the vibrant lifestyle at The Village at Gleannloch Farms.