The Best TV Shows and Movies for People with Dementia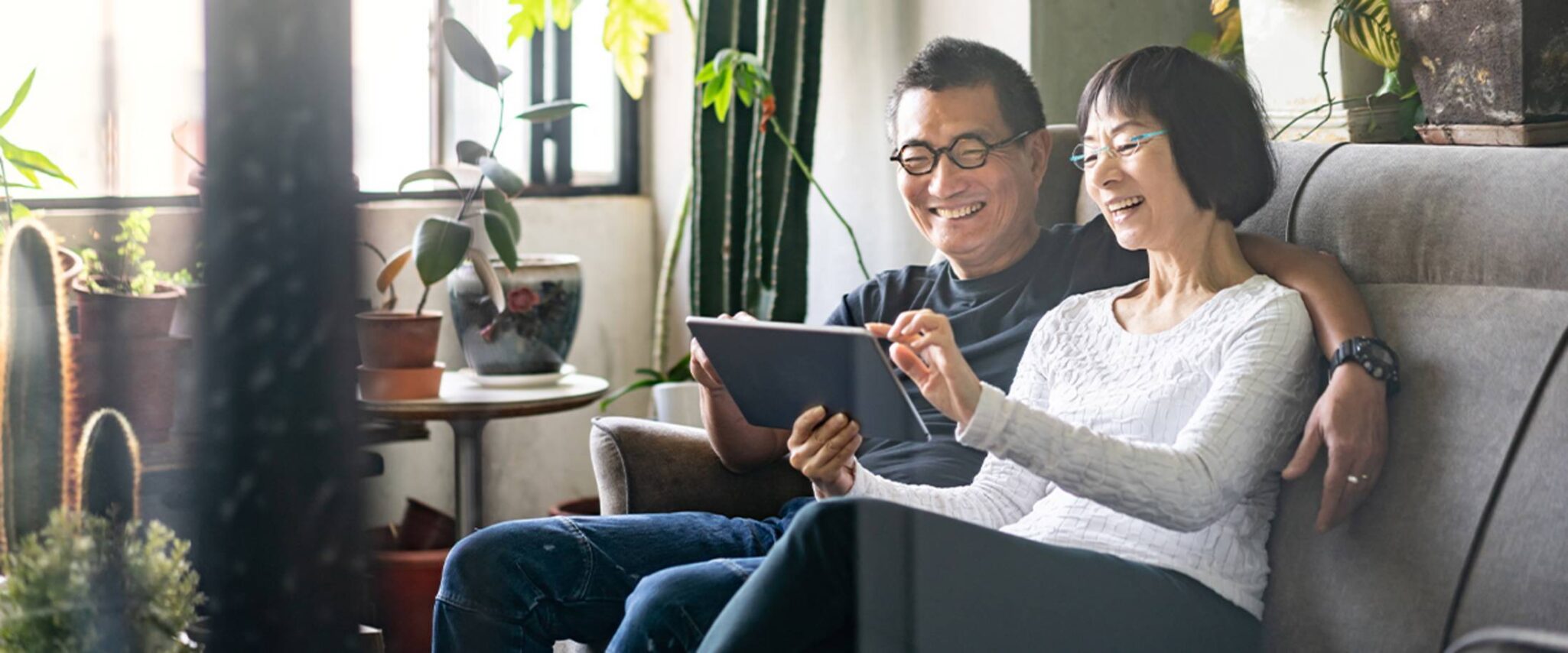 Since TV began, there have been studies weighing the pros and cons of its impact. One seldom discussed topic though is should dementia patients watch TV. The reality is, watching TV didn't show any positive or negative effect on global cognitive function, immediate memory, verbal fluency or risk of dementia.
For people with Alzheimer's disease or other forms of dementia, watching TV can help keep their brain active, which can stimulate positive memories, improve mood, and even increase socialization. 
However, the choice of program can be dependent upon the stage of dementia. So which TV shows for people with dementia are good? Follow our three tips to ensure a good viewing experience for yourself and your loved one.
1. KEEP IT LIGHT.
What's most important in television or movies for people with dementia is that you choose something positive in nature. Depression is common for people with Alzheimer's — in fact, up to 40% of people with the disease suffer from significant depression. It's easy for people with dementia to get confused about what is reality and what is a fictional program. Watching something upbeat can  help improve the mood of someone with dementia, and also avoid confusion and stress. Stay away from any program that's frightening or depressing in nature … save the horror movies and the tearjerkers for a different audience. Keep it light in length (less than 2 hours) so it's easy to follow along.
Try the following upbeat TV shows for people with dementia:
"I Love Lucy"

"The Carol Burnett Show"

"The Lawrence Welk Show"

"Leave It to Beaver"

"Bonanza"
2. STICK TO THE FAMILIAR.
For seniors with dementia, watching a familiar program or film can spark hidden memories of a beloved experience. Many seniors enjoyed musicals, which were most popular from the 1930s through the 1950s. It's more than just nostalgia that makes this genre a great choice in movies for people with dementia; music can be effective in calming someone who is agitated. These types of movies are also enjoyed by people of all generations, which can be a great opportunity for younger family members to build new memories with their senior loved ones.
Try the following classic musical movies for people with dementia:
"Singin' in the Rain"

"The Sound of Music"

"Camelot"

"Guys and Dolls"

"South Pacific"
3. WATCH TOGETHER.
No matter what TV show or movie you choose, make it a shared activity! Even if you're not talking while watching something together, just having someone to share the experience with may help people with dementia focus on the screen or simply relax and enjoy it more because someone is there with them. It's actual quality time you both can enjoy, so make the most of it! It also provides you the opportunity to talk with them about it afterwards, enhancing your time together.
Try the following favorite movies across generations for people with dementia:
"Grumpy Old Men"

"Cheaper by the Dozen"

"Fried Green Tomatoes"

"It's A Wonderful Life"

"March of the Penguins"
A final thought for ensuring an enjoyable experience, when choosing between TV shows and movies for people with dementia: Stick to DVDs or preselected channels like TVLand and Turner Classic Movies. Dependent upon the dementia stage, news reports, violent dramas or even chaotic commercials can cause stress and fear. It's best to plan ahead rather than taking your chances with flipping through cable channels.
Remember, you're not alone. Each day at The Village at Gleannloch Farms, we make it our mission to enrich the lives of our residents with Alzheimer's disease and other forms of dementia. Our memory care services provide the safety, security, people and programs to help preserve the things that bring meaning and order to your loved one's life — so you can make the most of your time together.
To learn more about memory care community — including our individualized care philosophy for residents and families — contact us here.