Starting Your Senior Living Search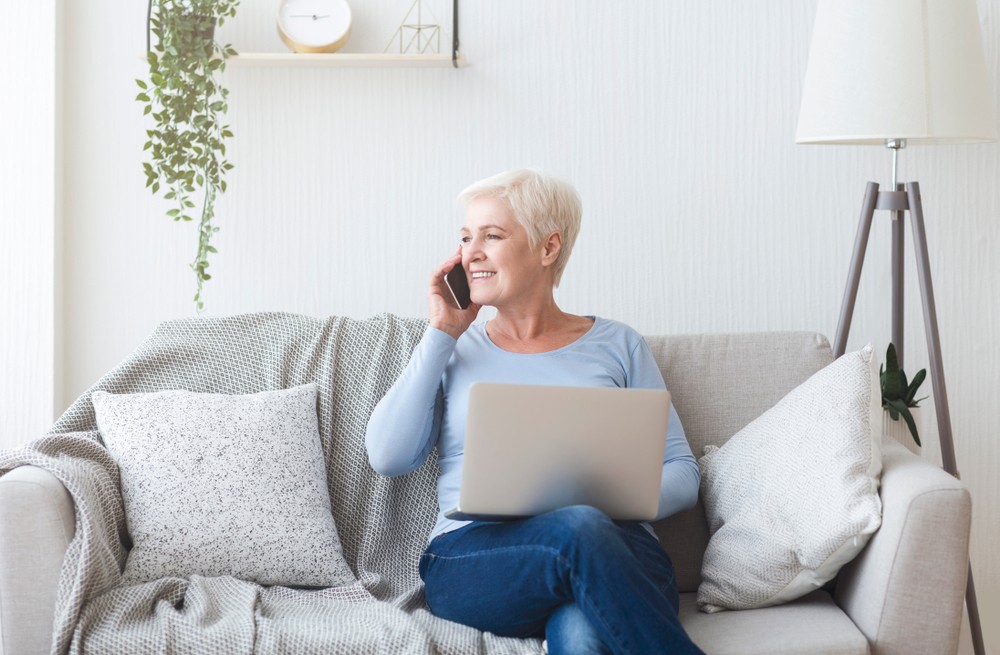 Senior living communities are designed to enrich retirement for older adults. Residents enjoy benefits like friendly neighbors, a calendar full of activities, appealing services and amenities, and a helpful staff. Each community offers something special, and it's difficult to decide which one is right for your retirement.
Here are 7 tips from our experts at The Village at Gleannloch Farms on how to start your senior living search, and how you can get the most out of your retirement by making the move to independent living as soon as possible.
1. Create a list of preferences
Create a list of services and amenities you want in a senior living community. Most communities offer maintenance-free living and cover your utilities (other than your phone and internet), but not all of them will cater to your unique interests or offer a wide enough variety to keep you active. At The Village at Gleannloch Farms, we have more than enough amenities to suit everyone,  including an arts and crafts studio, nine-hole putting green, theater with piano, and woodworking shop.
2. Decide on a budget
Retirement communities have a wide range of price points. You can narrow down your options by choosing a community that fits your budget. Senior living representatives at a community like The Village at Gleannloch Farms can help you explore potential funding sources to pay for senior living and help you find a floor plan that suits both your budget and your lifestyle.
3. Create a list of locations
One of the best parts about retirement is that it gives you the opportunity to live exactly where you want. You don't need to worry about being close to work or making sure you live in a good school district. Look for senior living communities in areas that encourage you to stay active and social. This could mean choosing a community near your friends and family,or finding a community with nearby shopping centers and entertainment districts.
4. Choose a community with higher levels of care
Not all senior living communities offer higher levels of care in addition to independent living. Life Plan Communities offer a continuum of on-site care to ensure your health needs can always be  met within the community you've grown to love. At The Village at Gleannloch Farms, these  levels of senior care include assisted living, memory care, skilled nursing, and rehabilitative services. 
5. Ask around and look at reviews
Retirement communities like The Village at Gleannloch Farms are popular senior living options, which means you most likely have a friend or family member who has also been through the process. Ask them for honest insight on how happy they are, and get the inside scoop on what daily life is like. You can also follow the social media pages of communities you're interested in and look at reviews online.
6. Look for pet-friendly senior living
If you're like many older adults in America, you have a furry or feathered friend. Fortunately, you can find a variety of pet-friendly senior living communities. Just be sure to ask any community you're interested in for details on breed restrictions and weight limits. 
7. Schedule a tour
The best way to get to know a  senior living community is by taking a tour. You can interact with staff and residents, compare floor plans, and check out some services and amenities. Throughout your tour, look to see if  residents seem happy and engaged, the furnishings and ambience are  warm and welcoming, and the campus is well-maintained. Let your instinct be your guide. If it feels like you could spend your entire retirement in the community, chances are it's the right option for you!
The Best Time to Start Your Senior Living Search
It's never too early to start your senior living search. Doing so gives you time to review your options and choose a retirement community confidently, ideally one with a continuum of care on-site, just in case you ever need such care.  The sooner you move into an independent living community, the more time you have to settle in, enjoy the services and amenities, and make new friends.
Not to mention, moving at any age requires a lot of energy and physical effort. Making the move to independent living while you still have plenty of physical stamina can save you from experiencing extra stress in the future and is a lot easier on your body.
Retirement Is Just the Beginning When You Live at The Village at Gleannloch Farms
Let your senior living search lead you to our vibrant retirement community in Spring, TX, where you can say goodbye to your to-do list and hello to a life full of outstanding services and amenities, incredible dining options, and award-winning health services. To schedule a tour or ask us questions about The Village at Gleannloch Farms, contact our senior living representatives online. We're always happy to help!