What Is Post Hospital Care for Seniors?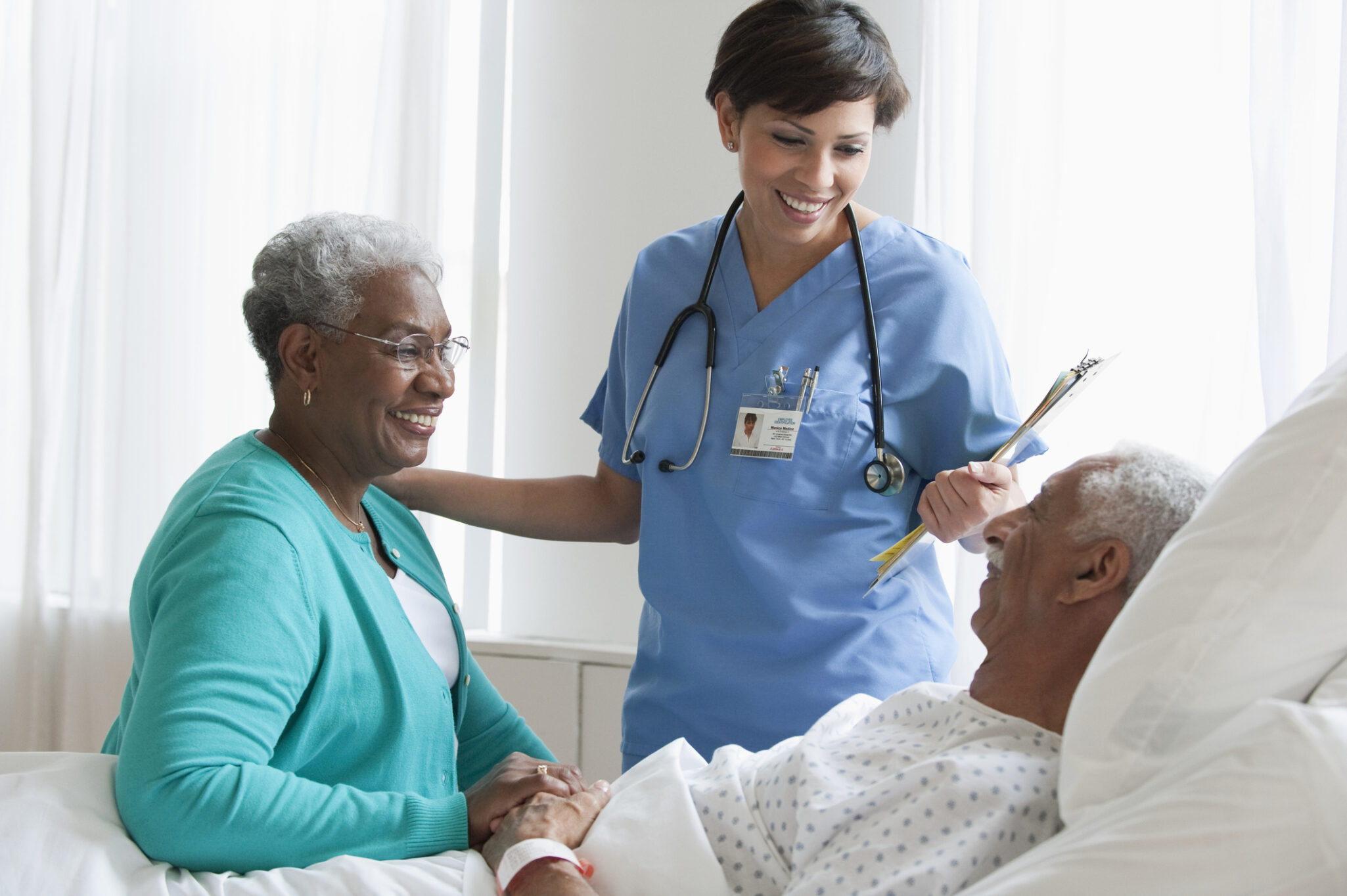 If you've ever had a senior parent or loved one in the hospital after an illness or injury, you know firsthand that care doesn't end once they leave the hospital. Unfortunately, almost one fifth of seniors are re-hospitalized within 30 days of being discharged. While hospital care is essential for treating acute medical conditions, it is equally crucial to plan proper post-hospital care for seniors. To ensure your loved one recovers safely, it's vitally important to fully understand the significance of post-hospital care for seniors, the steps involved in receiving that care and how to make a smooth transition once your loved one is discharged.
Why Is Post-Hospital Care Important?
Post-hospital care refers to the care provided to seniors after their discharge from a hospital, with the aim of aiding recovery, promoting independence and minimizing the risk of readmission. The most important factors in successful post hospital care include:
Rest and Strength Building: After a hospital stay, seniors often require time to rest and recover. Post-hospital care allows them to receive the rest they need while receiving support from trained staff. Adequate rest plays a crucial role in restoring their physical and mental well-being, enabling them to regain strength and stamina.
Continuity of Care: Transitioning from hospital to home can be challenging, especially for seniors who may have complex medical conditions. Post-hospital care ensures continuity of care by providing a seamless transfer of medical information, medications and treatment plans from the hospital to the care facility or home care providers. This coordinated approach enhances the chances of a successful recovery.
Rehabilitation and Therapy: Many seniors require specialized rehabilitation and therapy services to regain mobility, manage pain and restore functionality after hospitalization. Post-hospital care services at a care facility or senior living community like The Village at Gleannloch Farms typically includes physical, occupational and speech therapy, which are vital for seniors to regain independence and improve their quality of life.
Steps to a Smooth Transition
The longer your loved one stays in the hospital for any kind of injury, the higher the risk of rehospitalization or other issues arising. Follow these steps to ensure you and your loved ones have a solid plan in place and achieve a smooth transition back home before the end of a hospital visit.
Consult with the Hospital's Discharge Planner: As soon as your senior loved one is admitted to the hospital, it is crucial to meet with the discharge planner. This professional can help you understand the anticipated discharge date, the recommended level of care and any specific requirements for post-hospital care. Collaborating with the discharge planner early on will ensure a well-organized transition.
Research Post-Hospital Care Facilities: Research different post-hospital care facilities or rehabilitation centers in your area. Consider their reputation, services offered, staff qualifications and proximity to your loved one's home. Visiting the facilities and asking questions will help you make an informed decision regarding the most suitable option for your senior loved one's needs.
Plan for Home Care: If your loved one wishes to recover at home, it is essential to explore home care options. Discuss the possibility of hiring a home care agency that provides skilled nursing or personal care services. Ensure that the agency has trained staff who can assist with medication management, activities of daily living and any required therapies.
Prepare the Home Environment: If your loved one is returning home after hospitalization, make necessary modifications to create a safe and accessible living space. Remove tripping hazards, install grab bars in the bathroom, and arrange for assistive devices like walkers or shower chairs, if needed. Ensuring a comfortable and hazard-free home environment promotes a successful recovery.
Communicate with Healthcare Providers: Maintaining open lines of communication with healthcare providers is crucial during the post-hospital care phase. Share relevant medical information with the care facility or home care providers, including discharge summaries, medication lists and contact information for the primary care physician. Regularly communicate any changes in your loved one's condition to the healthcare team to ensure proper adjustments to the care plan.
Care You Can Trust
Post-hospital care plays a vital role in the recovery and well-being of seniors after a hospital stay. By allowing them to rest, receive specialized therapies and benefit from trained staff, post-hospital care facilities or home care services help seniors regain their strength and independence. When your parent or loved one needs post-hospital care, you want to be sure they're in trusted, experienced hands.
At The Village at Gleannloch Farms, our full continuum of high-quality on-site care includes short-term rehabilitation as well as home care services. We create customized care plans for each resident that has endured a hospital stay to help your loved one recover as quickly as possible and get back to the lifestyle they love. If you're in need of post-hospital care for someone you care about, don't hesitate to call us any time at 281-766-8148 or contact us through our website. We'll help you and your loved ones navigate the care journey from start to finish.