Should I Recover at Home or in Short-Term Rehabilitation?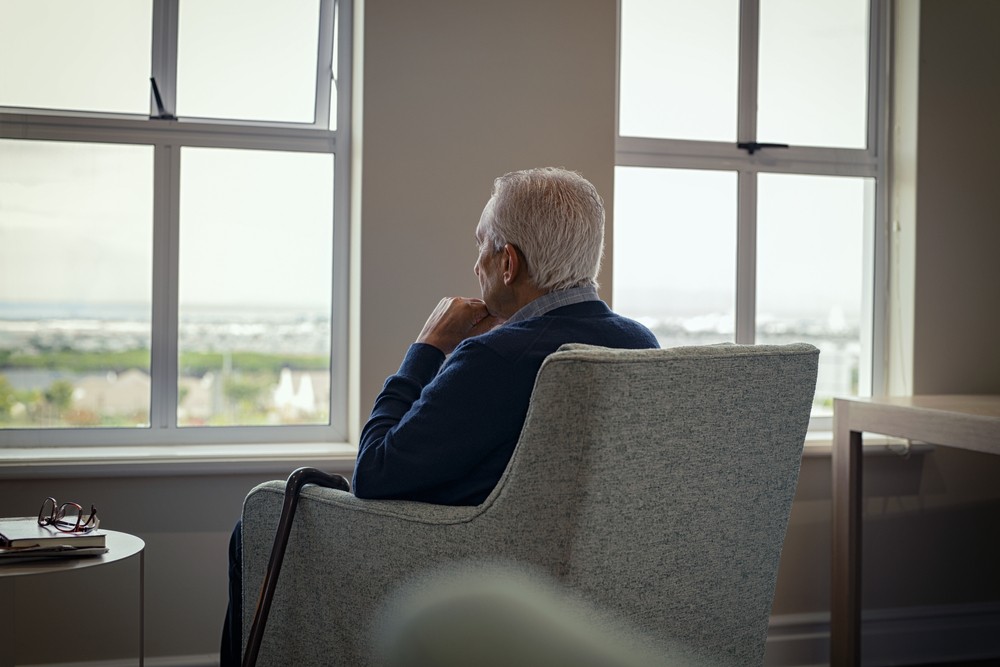 After a stay in the hospital, you may be ready to head straight home. However, short-term rehabilitation holds an abundance of benefits that can help them have a smooth transition back into their usual routine.
Take a look as the experts at our senior living community break down the details of short-term rehabilitation and learn why your best route to recovery is at The Village at Gleannloch Farms.
What Is Short-Term Rehabilitation?
Short-term rehabilitation in a senior living community is a place where older adults recovering from surgery, injury ,or illness can receive round-the-clock care and assistance with daily activities from a team of experts until they're ready to return to their normal routine.
Most seniors find short-term rehab a welcoming stepping stone between hospital and home. As an added benefit, The Village at Gleannloch Farms features amenities and conveniences that your home or the hospital don't. These include private suites, daily housekeeping, personal laundry services, chef-prepared meals, a variety of social and recreational activities, Wi-Fi, , and much more.
How Long is Short-Term Rehabilitation?
A stay in short-term rehabilitation isn't meant to be long term or ongoing. Many older adults usually stay for only two or three weeks. However, stays in short-term rehab can be as little as a few days or as long as a couple of months.
The goal is to help you recover quickly and safely, while also making sure they can maintain an independent lifestyle once they get home.
Who Should Consider Short-Term Rehabilitation?
Your doctor will determine whether they can benefit from services in short-term rehabilitation and what kind of program is best for their recovery. However, this level of senior care is ideal for those ready to leave the hospital, but not quite ready to take on their regular routines at home.
Typically, short-term rehabilitation is ideal for seniors recovering from:
Serious illness
Fall-related injuries or other serious injuries
Orthopedic surgery
Joint replacement
Cardiac and pulmonary conditions
Why Choose Short-Term Rehabilitation Over Recovering at Home?
Even older adults with strong support networks and exceptional family caregivers can benefit from short-term rehabilitation, because the range of therapies offered are much broader than can be provided at home.
Treatment plans in short-term rehabilitation at our senior living community in Spring, TX, include:
Physical, occupational and speech therapies
Orthopedic rehabilitation
Fall prevention program
Neurologic rehabilitation for stroke, multiple sclerosis and Parkinson's disease
Dysphagia/swallowing program
Adaptive/assistive equipment training
Retraining for activities of daily living
Cardiac heart failure program (not cardiac rehabilitation)
Balance and vestibular therapy
All these treatment plans are in addition to a customized short-term care plan, 24-hour staffing, an emergency call system and medication management.
How Much Does Short-Term Rehabilitation Cost?
As with any health care service, the cost for short-term rehab can differ depending on the level of care needed, the length of your stay, and more.
Many forms of insurance, such as Medicare, might cover some costs of short-term rehabilitation, because it's typically prescribed by a doctor. However, confirming with your insurance provider is essential to knowing what coverage is available.
How Can Short-Term Rehab Help With Transitional Care?
While a hospital focuses on fixing the problem, short-term rehab helps  older adults recover and learn how to adapt their lifestyle to maintain independence. Here are a few things you can expect from transitioning from the hospital to short-term rehabilitation at The Village at Gleannloch Farms:
Help with the details. During your short-term stay, we'll assist with the details of hospital admission, discharge and more. We'll also conduct a home assessment or home visit to ensure they'll be  able to safely return to their normal routine.
A feeling of empowerment. Older adults in short-term rehabilitation are empowered to work toward regaining their health and relearn how to perform daily tasks with confidence. That way they can seamlessly transition from the hospital to rehabilitation to home.
A sense of accomplishment. Skilled rehabilitation experts collaborate with you to create a customized treatment plan that includes achievable goals that are more easily reached within a short-term rehab setting. This encourages them to take their health into their own hands and feel accomplished when their goals bring them closer to recovery.
Feeling more prepared. Returning straight home after being in the  hospital can be overwhelming. Knowing what to expect before you return home can prepare their mind and body to transition back into an independent lifestyle.
In-home care services. When you're ready to return home, The Village at Gleannloch Farms offers a variety of in-home care services to support their routine. Services are personalized, convenient and affordable.
Discover the Benefits of Award-Winning Rehabilitative Services at The Village at Gleannloch Farms 
You don't have to be a resident of our senior living community to take advantage of our award-winning rehabilitation services in Spring, TX. To learn more about how we can help you feel better faster after an illness, injury or hospital stay, contact The Village at Gleannloch Farms online or call us at 281-862-8494. We're here to answer any questions you have about our health services, senior living apartment homes, and more!