Why We Won Best Nursing Homes Award for Short-Term Rehabilitation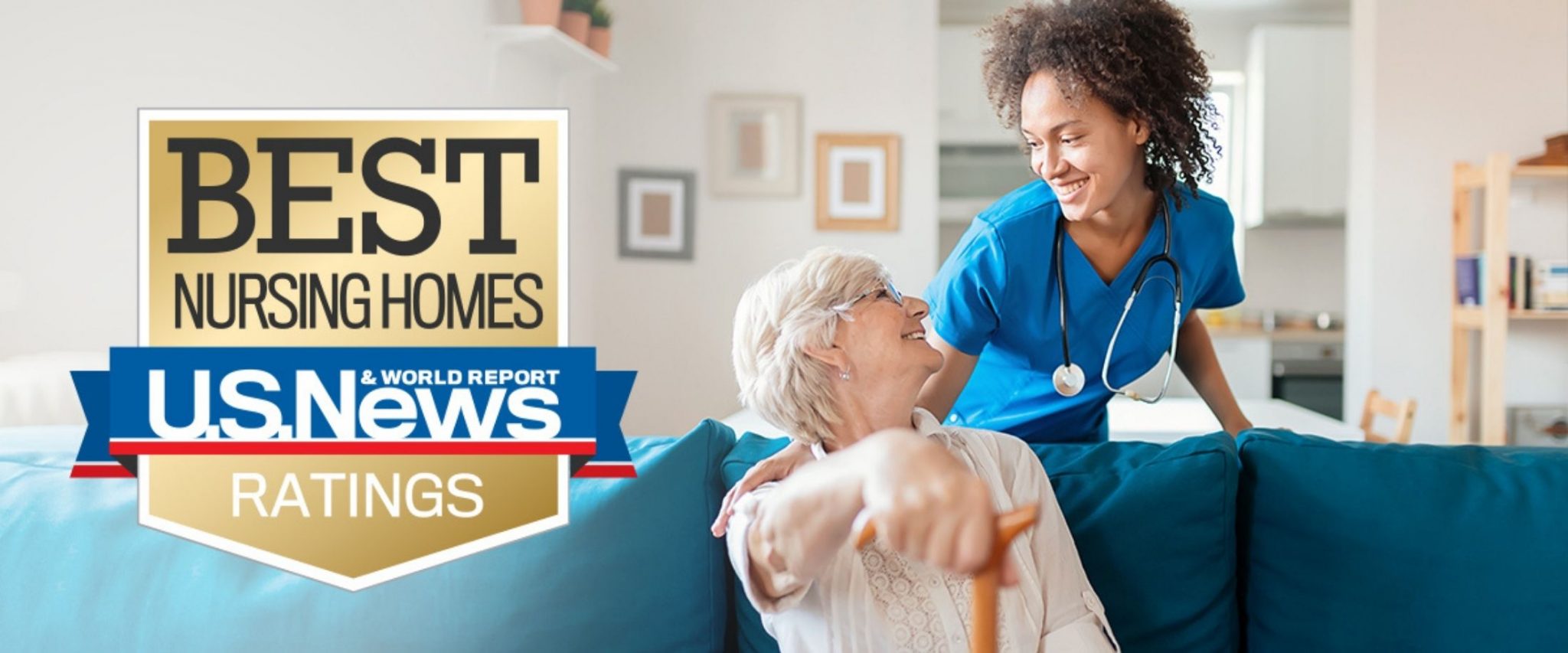 Every year, U.S. News & World Report publishes a quality rating of more than 15,000 nursing facilities throughout the country, in every state and nearly 100 major metropolitan areas. The data used for this impartial evaluation is derived from CMS (the Centers for Medicare & Medicaid Services), the federal agency that sets and enforces standards for long- and short-term care. The Medicare- and Medicaid-certified nursing homes that are evaluated do not apply for or provide any data or materials to be part of the rating process.
These ratings  are intended to give individuals and families a starting point in their search for senior care, whether for short-term rehabilitation or long-term care, or for information about a nursing home's overall quality of care. Based on a 5-point scale, a rating of 5 indicates top performance, a rating of 3 denotes average performance, and a rating of 1 indicates below-average performance.
With a score of 5 on quality measures from 2013 to 2019, the rehabilitation center at The Village at Gleannloch Farms received the highest possible 5 rating, placing it among the top 15% for short-term rehabilitation care in the nation.
Top for short-term care
Short-term rehabilitation refers to the post-acute care that a patient receives after a hospital stay for an illness, injury or surgery. The U.S. News evaluation covers 10 quality measures focusing on staffing, patient outcomes, complaints, and process of care. The Village at Gleannloch Farms stands out for multiple factors, including staff availability and successful patient outcomes:
Nurse staffing — Registered nurses have the highest training among staff. At The Village at Gleannloch Farms, the availability of registered nurse staff per resident per day is twice the Texas average.
Physical therapist staffing — We know patients who receive appropriate physical therapy are more likely to go home on time and be able to avoid injury. We exceed the availability of physical rehabilitation therapists per resident per day by more than six times the Texas average.
Patients able to return home — We know we've done our job when we can quickly get patients back to their normal lives. Our percentage of rehab residents who successfully returned home exceeded the Texas and national average by more than 15%.
Top-quality therapies in a homelike setting
At The Village at Gleannloch Farms, short-term rehabilitation care is delivered in a comfortable private or semiprivate suite. You'll have access to community amenities such as a fully equipped fitness center and heated saltwater pool, and services such as chef-prepared meals and scheduled transportation. Our skilled therapy team will work with you to develop an individualized care plan designed to return you to your best ability as quickly as possible.
Therapies include:
Physical, occupational and speech therapy
Orthopedic rehabilitation
Neurologic rehab for stroke, multiple sclerosis and Parkinson's
Fall prevention program
Adaptive/assistive equipment
Activities of daily living training
And more …
Our award-winning rehabilitation is only one part of the continuum of care provided at The Village at Gleannloch Farms. Whether you or a loved one needs assisted living, memory care or long-term skilled nursing care, you can trust our philosophy of care that puts people first.
We are open to residents and nonresidents alike, and we welcome anyone to enter our health services at the level of care they need. Learn more about our short-term rehabilitation and other health services here.