How Respite Care Benefits Family Caregivers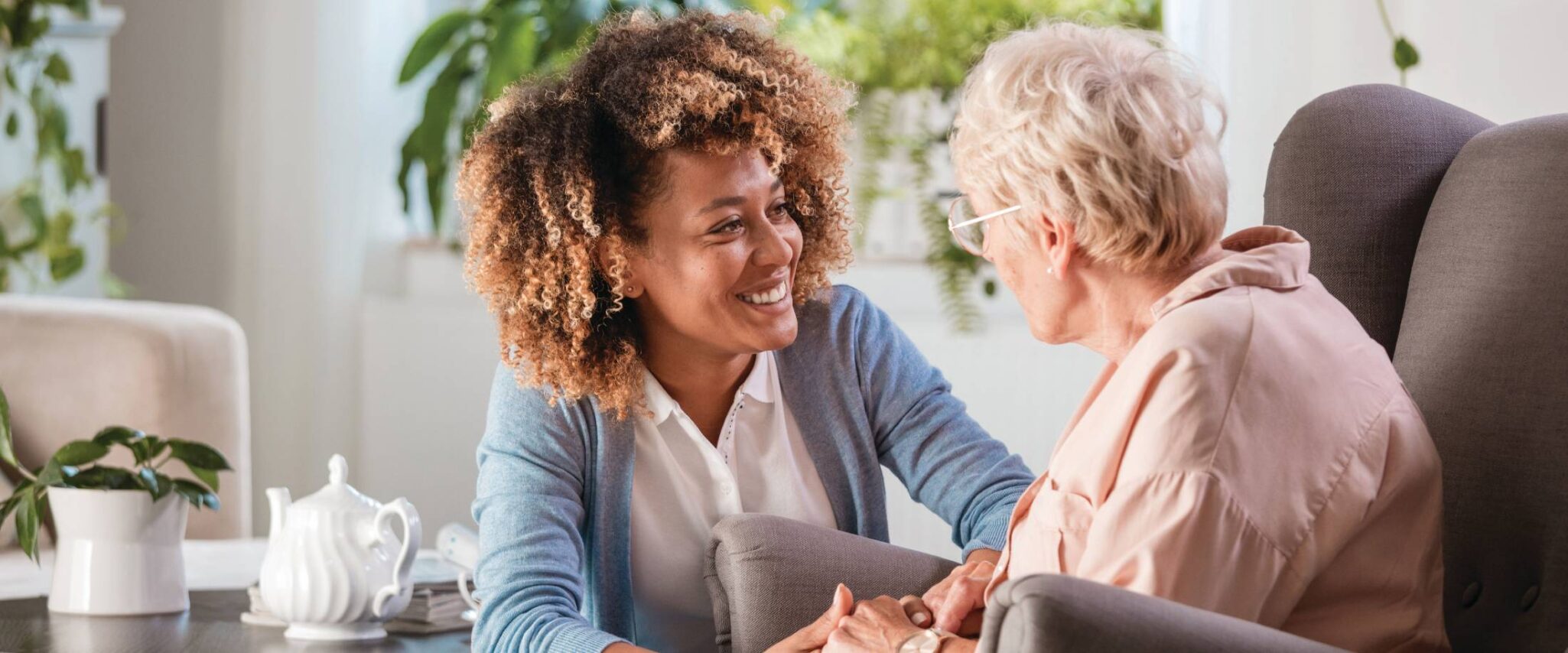 Why Family Caregivers Should Choose Respite Care
Caring for an older adult, especially one with a memory disorder, is stressful and often overwhelming. According to the AARP, more than one in five Americans are caregivers, and 23% say that caregiving has made their own health worse. The physical and emotional deterioration caregiving causes is often called "caregiver burnout." If  you're a family caregiver yourself, or know someone who is, it's essential you recognize the signs of caregiver burnout and what to do about it. 
Caregiver burnout: Why it happens, and what it looks like.
Caregiving creates a great deal of strain over extended periods of time, is unpredictable and uncontrollable, requires high levels of vigilance, and can create additional stress in other areas of life such as work and family relationships. No wonder it leads to high levels of stress, anxiety, exhaustion and depression. According to the Family Caregiver Alliance, most family caregivers are not well prepared for their role, and provide care with little or no support. They may be so tired that they make mistakes that endanger their loved one, such as mismanaging medication. Or they may fall into unhealthy coping behaviors such as smoking or alcohol abuse.The impact of caregiver burnout on a person's physical health is far-reaching. More than 45% of caregivers report conditions such as heart attacks, heart disease, cancer, diabetes and arthritis. They have 23% higher levels of stress hormones and a 15% lower immune response than non-caregivers, making them more vulnerable to the flu and other infections. Over 70% of caregivers say they haven't visited the doctor as often as they should, and nearly 60% confess to worse eating habits than before assuming their role. 
Stay alert for these signs:
Family and friends often spot the signs of caregiver burnout before you do. Listen to what they have to say, and identify these issues before they reach crisis point:
It's hard to stay focused on what you're doing.
It's difficult to make decisions.
You've lost touch with friends.
It's hard to fall asleep or stay asleep.
You feel overwhelmed or lonely.
You feel edgy or irritable.
You have crying spells.
You've lost your appetite, or can't control your eating. 
You're numb to or have to force yourself to do everyday tasks.
You're feeling frustrated with a lack of privacy or personal time.
You're strained by work, family and caregiving responsibilities.
You feel like you're doing too much, or not enough.
You're tired all the time.
Give yourself a little TLC. 
Caring for a loved one can be time-consuming and leave you feeling like there's no room in your day for anything else. But to give your loved one the best care possible, you have to take care of yourself. Here are 6 simple self-care tips:
Drink water. Aim for about 2 ounces of water per pound of your body weight.
Eat healthy. Stay away from junk food. Prepare quick and nourishing meals and/or snacks for energy and to stabilize your blood sugar.  
Teach yourself to relax. Meditate for a few minutes every day — try using a phone-based app like Calm or Headspace. Start a relaxing ritual to help fall asleep and wake well-rested.
Journal. Set a time during the day or evening to write down thoughts and emotions. It will help you process what you're going through.  
Plan. Make yourself a priority once a week. Schedule something fun, relaxing or interesting, just for yourself.
Connect. Relationships are crucial for your good health. Set up a regular date to meet a friend or family member for coffee or a movie.
Give yourself a short break.
When you're ready for a break from the continued responsibility of caregiving, respite care can be a useful and practical option. It provides temporary care for someone who is ill, disabled or needs round-the-clock care. Whether for a few hours a week, or a few weeks a year, respite care offers caregivers a much-needed break when they're ready to take it.There are many forms of respite care, including siblings or other family members coming to help you out, a professional in-home service, or an adult day center or some other extended stay center. Some senior living communities, like The Villages at Gleannloch Farms, provide respite care for nonresidents. It allows them to stay within the community, and receive the same level of care and comfort available to residents for a short period of time. Respite care options can give you a break from your daily care routine and let you manage other responsibilities, or simply take a brief vacation. 
Good for you and your loved one.    
You deserve to bring some balance back to life, reduce stress and recharge your batteries. Plus, your loved one may enjoy the change of pace and a new environment. By choosing respite care in a senior living community such as The Village, they'll be able to take part in activities, try the food and meet other residents. You'll see the health care team in action, and thus be aware of this option for emergency or long-term care if it's ever needed. Some long-term care insurance plans may partially cover the cost of respite care, so it's wise to check before making the call. 
You're not alone.
When you choose respite care at The Village of Gleannloch Farms, we make the transition smooth, easy and stress-free. We'll help with all necessary steps to get your loved one from your home into the safety and comfort of our community. We also offer caregiver support groups, designed to be safe places for you to connect with others who understand what you're going through. Call us today at 281-766-8148 to find out how we can assist you with this critical element of taking care of yourself.