5 Key Differences Between Assisted Living and Memory Care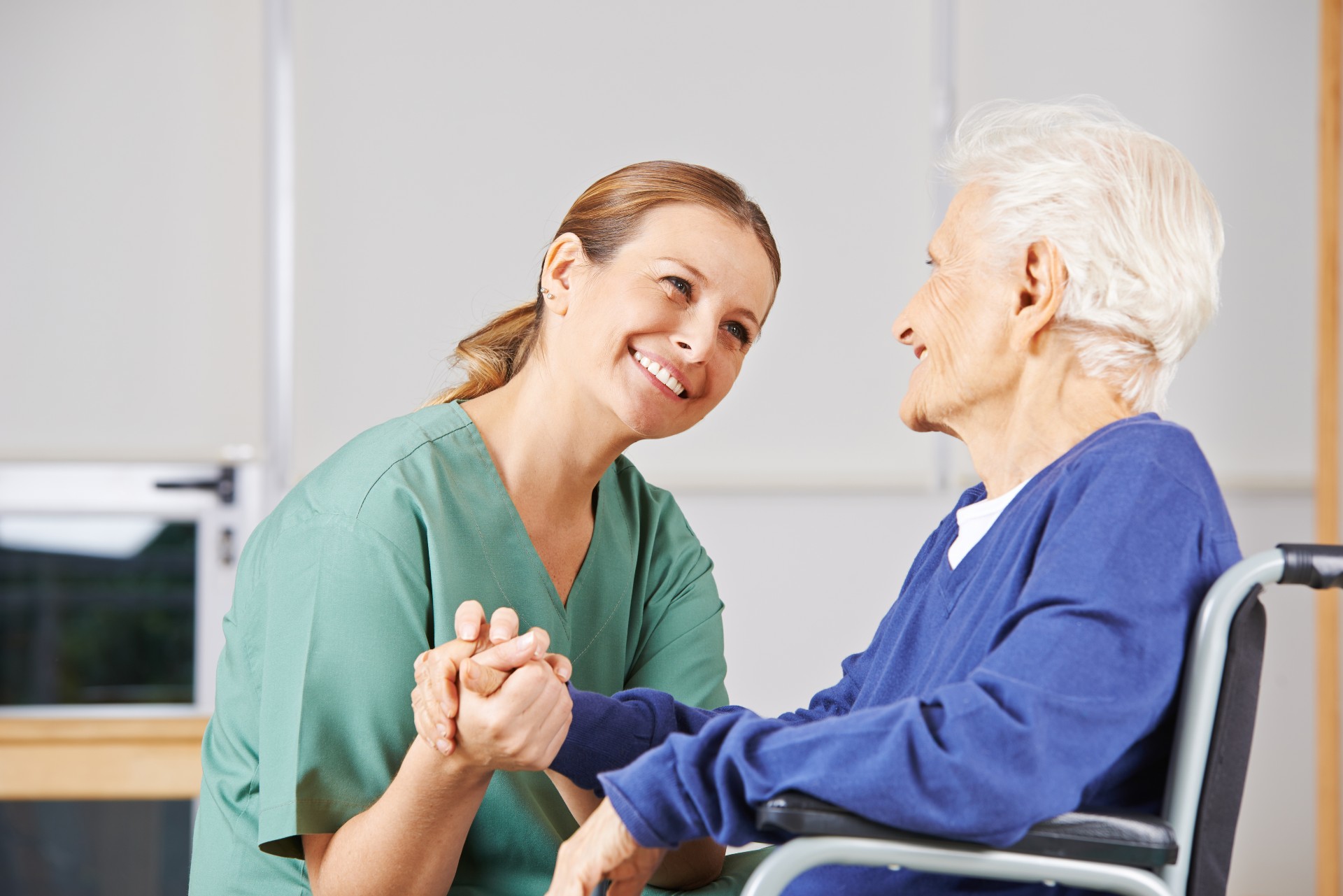 Realizing your loved one isn't safe living on their own can be heartbreaking. As you start to consider how best to support them in a way that lets them be as independent as possible, it can be hard to know if assisted living or memory care (also known as Alzheimer's care) would be the best option. But there are some specific differences between assisted living and memory care that you should consider. If you're searching for the best option for your loved one, this  blog post will show you how assisted living and memory care are different.
When Is It Time for Assisted Living?
One standardized way most health care professionals determine if someone needs assisted living or memory care is determining how that person handles Activities of Daily Living (ADLs). Measuring ADLs — bathing, getting dressed, eating and more — helps the senior living community understand how well your loved one can complete routines and basic activities.
When Is It Time for Memory Care?
According to the Alzheimer's Association, an estimated 6.2 million Americans over 65 are living with Alzheimer's disease and other forms of dementia. People whose dementia affects their day-to-day living are safer and have a higher quality of life in a memory care community where staff members are trained in dementia care. Memory care communities can also provide opportunities for your loved one to socialize and do other things they enjoy.
How Assisted Living and Memory Care Are Different
Safety
Assisted living: Assisted living communities may offer safety features like in-room emergency alert systems and daily check-ins.
Memory Care: An increased emphasis is placed on security and intuitive layout, which prevent confused residents from endangering themselves or getting lost. Communities also have locked entrances and exits, along with other wander prevention tools like keypad entries, obscured exits, and doorbells signaling entering and exiting.
Staff Training
Assisted living: Staff members have experience supporting residents with day-to-day tasks and are well equipped and trained to provide 24/7 person-centered care.
Memory care: With a higher staff-to-resident ratio than assisted living, memory care gives residents more one-on-one attention throughout the day. The staff knows how to effectively and compassionately prevent and manage difficult dementia behaviors, such as wandering and aggression. They also understand the balance of encouraging residents to stay as independent as possible while helping maintain cognitive skills, a sense of self, and quality of life for as long as possible.
Activities and Therapies
Assisted living: Communities typically offer a full calendar of events — including exercise classes, art classes, book clubs, games and outings.
Memory care: At The Village at Gleannloch Farms, we offer Heartfelt CONNECTIONS – A Memory Care Program®. This nationally recognized, person-centered program focuses on each resident's unique abilities to help enrich lives and create success stories one small victory at a time.
Amenities and Services
The Village at Gleannloch Farms assisted living services and amenities include:
Beautifully appointed, maintenance-free residence
Weekly housekeeping and flat linen service
Around-the-clock staffing
Innovative and flexible dining program
Customized care assessment — initial and ongoing
Fitness center, outdoor heated saltwater pool
Arts and crafts studio, library, ice cream parlor, putting green, and other community amenities
Fitness and wellness programs, including yoga
Regularly scheduled transportation
Personal concierge services
Wellness center and therapy room
Private dining room for family gatherings
Community garden
Chapel
Business center with computers
24-hour security and in-home emergency response
Basic cable, internet and utilities (except phone)
Wi-Fi access
The Village at Gleannloch Farms memory care services and amenities include:
All-inclusive monthly fee for care, living and dining costs
Maintenance-free residence
Housekeeping and flat linen service
Around-the-clock staffing
Inviting, secure places to gather and mingle
Personal concierge services
Supportive dining environment with personalized assistance when needed
Specialized diets and nutrition from a registered dietitian
Fitness and wellness programs
Wellness center and therapy room
Arts & crafts studio
Guest suites
Colorful saltwater aquarium with tropical fish
Business center with computers
Private dining room for family gatherings
Regularly scheduled transportation
24-hour security and emergency response system
Basic cable and utilities (except phone and internet)
Wi-Fi access
Cost
Assisted living: According to Genworth's 2020 Cost of Care Survey, assisted living averages $4,750/month in the Spring, Texas, area.
Memory care: Communities that offer specialized care and nursing services that assisted living communities typically don't offer tend to cost around 20-30% more.
The Village at Gleannloch Farms: A Smart Plan for the Future
At our Life Plan Community, we offer independent living and a full continuum of on-site care, including assisted living and memory care. If your loved one's needs ever change, they'll be able to receive the appropriate level of care  from staff members  they already know and trust. To learn more about how we can provide peace of mind for  your loved one and your entire family, contact us here.