5 Best Times to Use Respite Care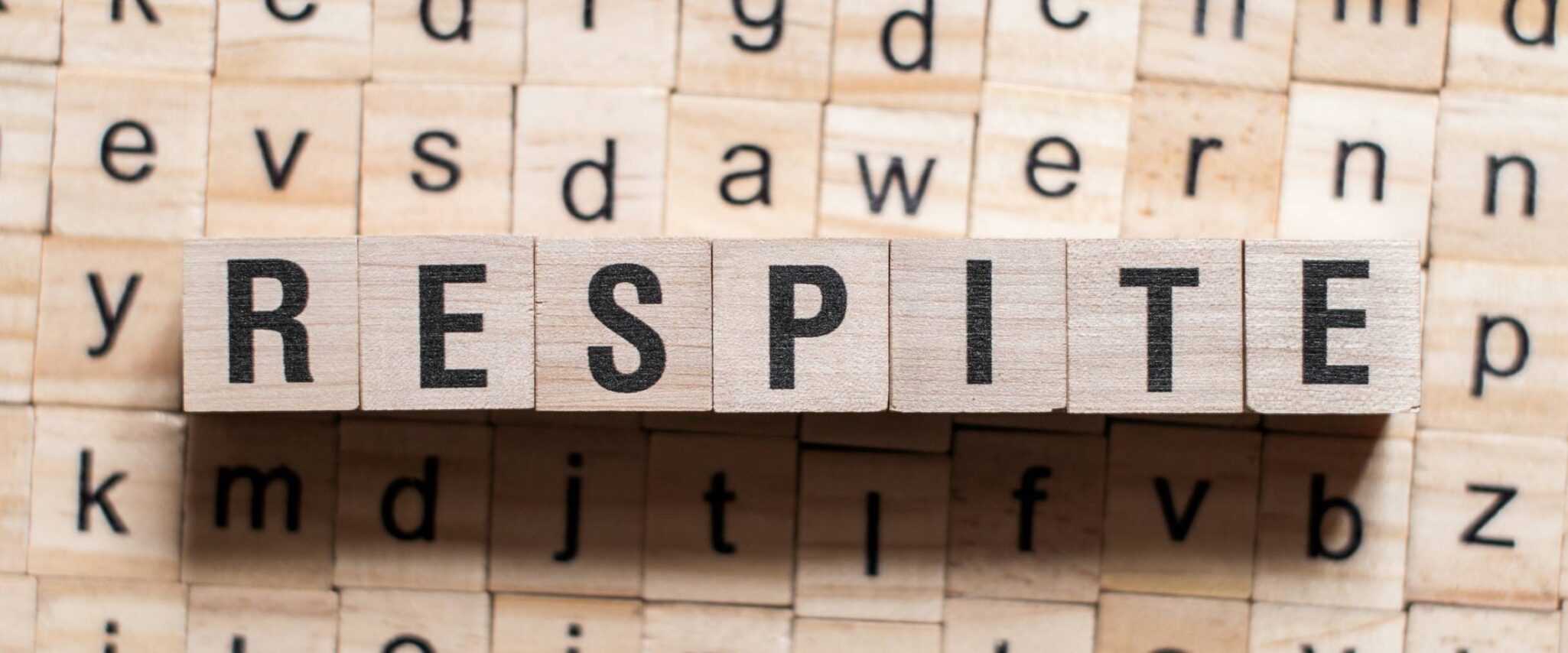 Caring for your aging loved one can be a deeply fulfilling and comforting experience for everyone involved. As your loved one's primary caregiver, you undoubtedly provide unconditional love, care and support around-the-clock. While this is the choice of you and your loved one, caregiving can still be demanding and draining, and you may need or desire a break — for any reason.For those caring for a senior loved one who find themselves needing extra support to rest or take care of other essential matters, respite care can prove to be a great option. Your loved one will be in competent, capable hands while you're away.
When are the best times to use respite care?
Read more about respite care, including the different types of respite care services and the best times to use respite care.
What Is Respite Care?
Respite care services are designed to support family caregivers — providing you temporary relief from caregiving duties when you need a break or additional support. Respite care provides your senior loved one with professional assistance with things like personal hygiene and dressing, post-hospital care, and more. It also gives your loved one a safe place to stay while you rest, go on vacation, or attend to other responsibilities. Most respite care services can be adjusted to fit the particular needs of you and your loved one. Using these services can provide you with regularly scheduled caregiving breaks and prove essential in an unforeseen emergency. Caregivers can also take advantage of respite care services as a senior living trial period to see how your loved one feels about living in a Life Plan Community.
Types of Respite Care Services
There are many different types of respite care, including:
Siblings or other family members briefly relieving you of caregiving duties
Professional in-home services
Adult day centers
Short-term care services
Short-term respite care services are usually offered at specialized senior living communities, where your aging loved one's needs will be met by trained caregivers. Some senior living communities, like The Village at Gleannloch Farms, provide respite care for nonresidents. A respite stay can range from a few hours to overnight or even for an extended period of time. You can consult with the respite care provider to determine if they offer the services and amenities your loved one needs to ensure it's the best fit for them.
5 Best Times to Use Respite Care
When You Need to Take Care of Your Physical and Mental Health
When caring for your loved one, there can be little time to relax or do something for yourself. Respite care can provide you with an important break so you can focus on your physical, emotional and mental health. It allows you to use the service when you feel drained and take the time you need to recharge as a caregiver — ensuring you have the energy and capacity to attend to every need of your loved one.
When You Take a Vacation
For anyone serving as a caregiver, taking a vacation can feel like an impossible notion. However, knowing your loved one is safe while you're gone can make the idea of time away feel a bit more realistic. Respite care gives you the freedom to do the things you love without feeling restricted by your caregiving duties.
When You Need to Take Care of Other Important Matters
When constantly taking care of someone else, you often neglect your own to-do list. You probably still have a house to maintain and other affairs that need your attention. Whether your house is due for a deep clean, you need to get something repaired, you need to attend meetings, or you need to help another family member out — there's no denying there are things to do and places you'll have to be from time to time. Using respite care services on a routine basis can give you the time you need to get things done and keep your home and other affairs in order.
When You Have a Social Event
Depending on the mental and physical capabilities of your loved one, you might only get limited social interaction throughout the week. Finding time to spend with your friends and other loved ones is very important to your overall health and happiness. Whether it's for a lunch meetup, a date night or even a planned event, respite care offers the opportunity to briefly step away from caregiving duties and nurture the other close relationships in your life.
When You Want to Give a Senior Living Community a Try Before Committing Long Term
If assisted living is a consideration for your loved one, using respite care services that are offered within a Life Plan Community before committing to assisted living allows your loved one the chance to see if they'd enjoy this type of living arrangement long term. Should your loved one decide assisted living is for them, using respite care services beforehand can make the transition much easier for everyone.
We like to remind caregivers that respite care is not self-serving. It's often a necessity. Why? Because it's important for you to take care of your physical, mental and emotional health so you can fully show up everyday and take care of your loved one — and avoid caregiver burnout in the long run.
Personalized Respite Care in the Houston Suburbs
Respite care can help you reduce stress, recharge, and bring a better balance to your life. Respite care can also give your loved one a stimulating and beneficial change of pace.At The Village at Gleannloch Farms, in addition to receiving the highest-quality personalized care, your loved one will be able to take part in activities, try the food, and meet other residents. We collaborate with you and your loved one to design a plan for their specific needs — including bathing, dressing, grooming, medication management, and other activities of daily living.
We make the transition smooth and easy. We'll help with all the necessary steps to get your loved one from your home into the safety and comfort of our community. We also offer caregiver support groups, designed to be safe places for you to connect with others who understand what you're going through.
Call us today at 281-766-8148 to find out how we can assist you with this critical element of taking care of yourself.