2020 Holiday Tech Gift Guide for Seniors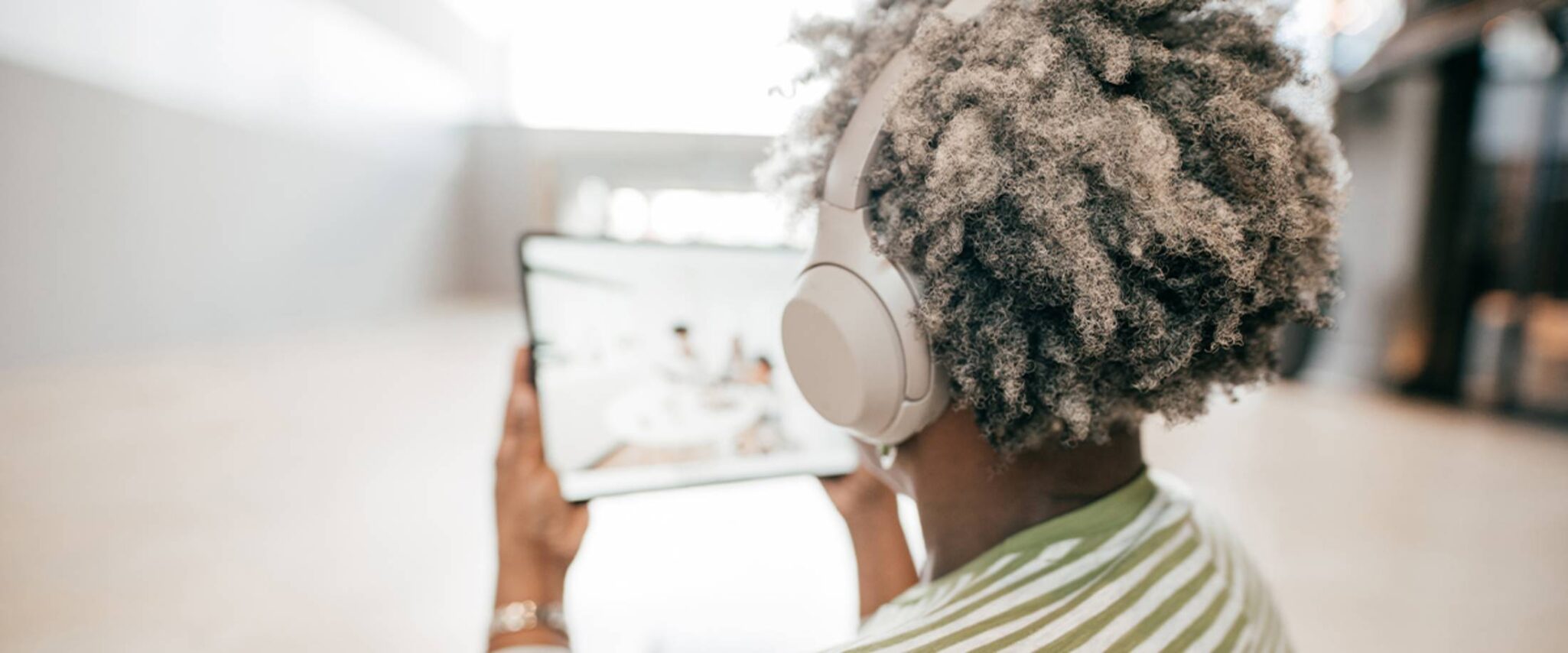 The time for holiday shopping is upon us. With seniors growing more and more tech-savvy, we thought we'd help you out with a technology-focused holiday gift guide for seniors. There is a tech solution for so many of our daily challenges, misplacing our keys, wondering if our dog is comfortable, forgetting to turn off the lights before we climb in bed. There is a wide variety of tech-based solutions. If a senior has rightsized, finding a space-saving solution for their home library or their herb garden can make the transition so much easier. So the real question behind this technology-focused holiday gift guide for seniors is what kind of device would make their daily lives more enjoyable?
Holiday Gift Guide for Seniors: Technology Edition
1. Smart Home (Amazon Echo or Google Nest, Google Home)
Smart home technology has become a very competitive market, specifically between the two tech giants Amazon and Google. This competition has sparked fast-moving innovation, creating more features that can make seniors' lives easier. They can still check the weather, play music, answer questions, but now they can also turn on lights, lock doors and adjust thermostats. These features can help older adults feel more comfortable, safe and connected when they're in their homes. 
2. A Tablet (Amazon Fire, Apple iPad, Microsoft Surface)
Easy, portable and getting better all the time, tablets are a great laptop alternative for seniors who aren't as interested in tech, or they can be a transportable addition to the collection of a tech-savvy senior. They come in a range of screen sizes, so seniors with eyesight challenges can find one large enough to suit them. 
3. Tile Tracker
This device is a holiday gift idea that could make anyone's life easier. Attach the tracker to anything you're likely to misplace — your keys, your purse, even your pet — and the Bluetooth technology allows you to find it easily through an app on your smartphone. 
4. Smartwatch (Apple Watch, FitBit, Samsung Galaxy Watch, Garmin Vivosmart … )
You can find smartwatches to fit any senior's lifestyle, and the health information they provide can be invaluable. Of course, most smartwatches have exercise trackers to help the wearer meet their fitness goals. But depending on your loved one's needs, you may want to invest in a smartwatch that can also monitor glucose levels, stress levels and nutrition. If your loved one lives alone or is prone to falls, you can find watches that can detect falls and alert emergency services. If your loved one lives with dementia, there are smartwatches that allow you to set a perimeter, and the watch will alert you if the wearer wanders outside of the designated area. 
5. E-Reader (Kindle, Nook)
This is one of the best holiday gifts for grandparents who are bibliophiles, for grandparents who have just rightsized to a smaller residence, or for grandparents who require larger text when they're reading. E-readers allow you to keep a library of books on one small device and adjust the size of the text as needed. 
6. Hydroponic Garden
A hydroponic garden is a clever holiday gift for a senior with a green thumb. You can, of course, find models in all sizes, but smaller versions can fit neatly on an indoor surface, and your loved one can grow their own vegetables or herbs easily and quickly — and with less mess than planting in soil. 
7. Smart Dog Collar
If you're searching for holiday gift ideas for seniors, maybe you get them something for their beloved dog. A smart collar can monitor a dog's activity levels and the temperature of their environment. The collar and the corresponding app can also help a senior locate their dog if they wander away.
8. Smart Lighting
Smart lights will turn on when they sense motion, which can help prevent falls during nighttime trips to the restroom or the kitchen. 
9. Bluetooth Headphones for Their TV
These headphones are great for seniors who are hard of hearing or who live in close proximity to others. They can listen to their movies and shows as loud as they need to without disturbing anyone around them.
10. A Sunlight Lamp
Seasonal affective disorder affects a large number of people, and sunlight lamps are great to boost mood and energy during the darker winter months. Your best gift for grandparents could be a holly jolly mood all through the winter.
We're a tech-savvy group here at The Village at Gleannloch Farms. Residents keep their knowledge up to date in our tech classes. And when they're ready to unplug, there are fitness classes, cultural lectures, specialty entertainment, resident committees, arts & crafts classes, and more within the vibrant lifestyle on our campus. If you'd like to know more about living at The Village at Gleannloch Farms, contact us. We'll be happy to tell you all about it.