What is a Continuum of Care in Senior Living?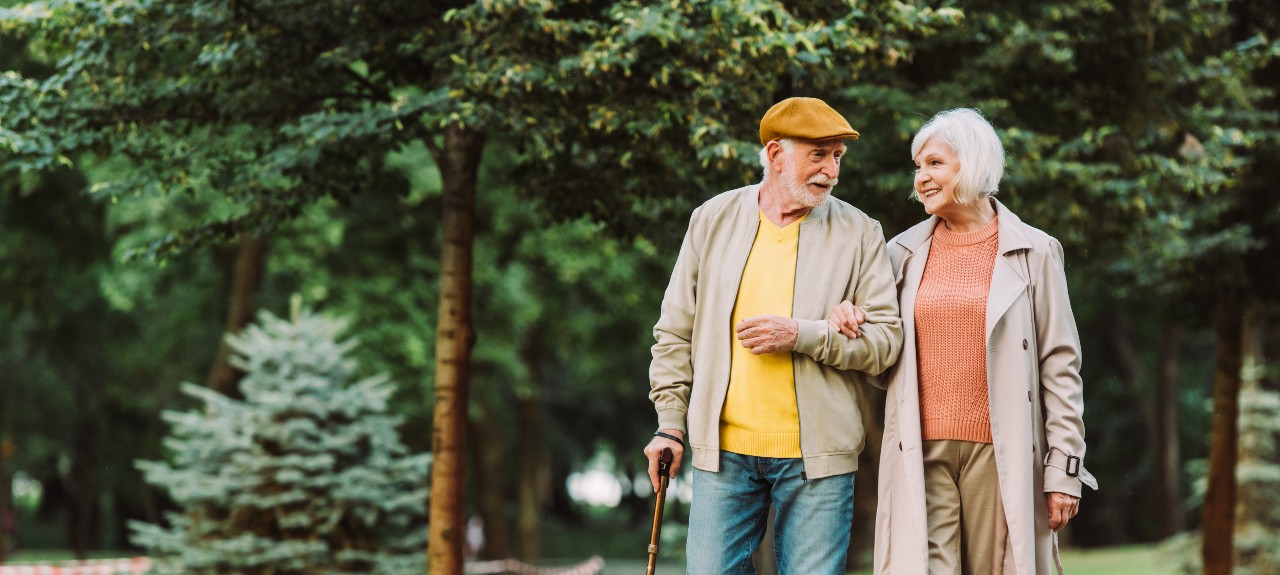 In the immortal words of Joe Strummer, lead singer of British punk rock band The Clash, "The future is unwritten." That very fact provides a ton of possibilities and unpredictability. However, what if there was a way to plan for the future that also allowed you to get more out of today? That very thinking is why older adults choose an active and engaging senior living community like The Village at Gleannloch Farms where we offer our full continuum of care.
What Does a Continuum of Care Mean?
One of the greatest benefits of moving to a Life Plan Community, also known as a Continuing Care Retirement Community (CCRC), is the lasting peace of mind that comes from an active lifestyle backed with higher levels of care. In the event you ever need senior care or assistance, The Village at Gleannloch Farms offers assisted living, memory care, skilled nursing, rehabilitation and home care services. Here's how each level of living works together to allow you to seamlessly transition to higher levels of care provided by people you know and trust.
Levels of Living Available at The Village at Gleannloch Farms
Independent Living
Our maintenance-free independent living residences give you the freedom, time and energy to focus on what matters most to you. Choose from spacious one- and two-bedroom senior apartment homes and villas. Our lock-and-leave lifestyle means you can travel the country or the world knowing everything will be looked after while you're away. Closer to home, we offer a variety of services and amenities to help you achieve your retirement goals, along with an active social calendar where you can do as much or as little as you want.
Assisted Living
Our assisted living provides the safety and security of 24/7 access to care, along with the resort-like amenities. With the right level of support, it's possible to maintain your independence longer by staying active and engaged in community life. We provide help with medication management and activities of daily living like dressing, bathing or grooming to help you maximize your independence.
Memory Care
Memory care offers support with the activities of daily living while also providing long-term care and support for residents and their families as they navigate the challenges of Alzheimer's and other forms of dementia. We feature a nationally recognized approach, Heartfelt CONNECTIONS – A Memory Care Program®, that emphasizes calming therapies and life-affirming activities focused on each resident's unique abilities.
Skilled Nursing
This level of care may be needed after a hospital stay, in cases of chronic illness or for a disability requiring the specialized care of skilled nursing. Our personalized care plans are developed according to individual needs, including support with activities of daily living, access to social events and other activities.
Senior Rehabilitation
Short-term rehabilitation may be needed to help you recover after an injury, illness, surgery or hospital stay. Our team of therapists work with your personal doctor to create a customized plan tailored to your unique needs to get you feeling better faster.
Home Care Services
Our innovative Home Care Services brings personalized assistance with activities like dressing and bathing, pet care and light housekeeping to get you where you need to go.
The Village at Gleannloch Farms. A Retirement Community with a Smart Plan for the Future
Knowing you have a plan for the future makes it easier to enjoy today. To learn more about the full continuum of care at Gleannloch Farms, contact us here or use our Community Assistant.