What Are the Responsibilities of Caregivers When a Loved One Is in Senior Living?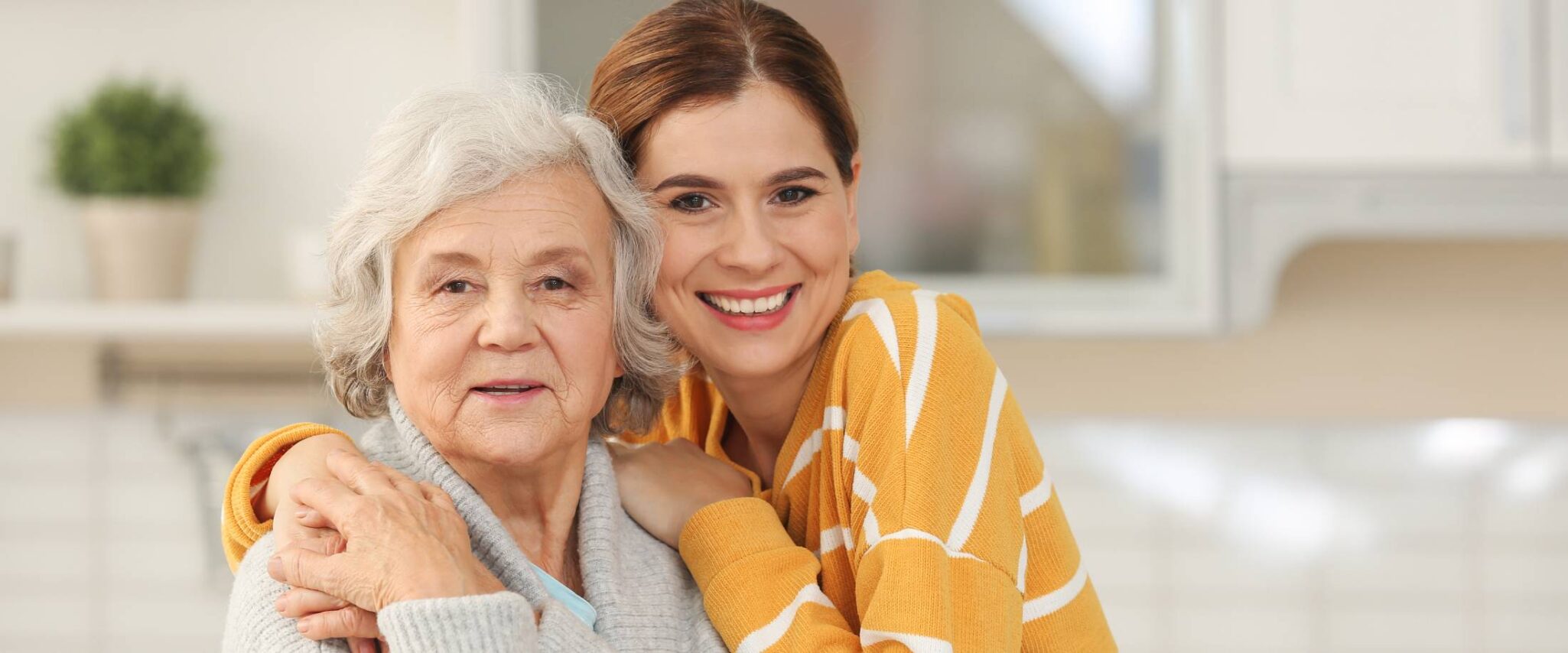 If you're a family caregiver, you know there are countless details to keep track of when looking after a senior loved one. From meal planning to transportation to medication management  — even socializing — many important responsibilities fall squarely on your shoulders. Most of all, you're always working hard to ensure continuity of care, sometimes at the expense of your own physical, emotional and mental needs.
How caregiver responsibilities change.
When your loved one moves into a senior living community, your caregiver responsibilities undergo a shift. With the help they receive in assisted living or memory care, you no longer need to help them dress, use the bathroom, or give them their medications. However, unless you're  completely relinquishing your role, you'll continue to wear many hats and be  an important influence in their life.
Financial Manager
If your loved one is affected by memory loss or dementia, you're probably already handling their finances. With their move into senior living, you may be taking over their bank accounts, checkbooks and credit cards, so it's wise to seek durable power of attorney if you don't already hold it. Your loved one may no longer be able to keep track of health insurance paperwork, billing statements and doctor's orders. Check these to make sure they're not being overcharged and the services they're paying for are consistent with what they're getting. You may also be overseeing their finances in general to make sure they don't become a victim of identity theft or fraud.
Prescription Manager
Seniors often take  several prescriptions at different times of day. You'll need to partner with the senior living medical team to ensure your loved one's prescriptions are up to date and they're receiving the correct dosage at the right time. Stay informed regarding their medication management, especially changes to prescriptions or dosage. And now that your loved one is in senior living, your new caregiver responsibilities will include checking regularly on your loved one's supply of medication. Because some pain meds are a target for theft, you'll need to make sure the community keeps them in a safe place and counts them daily. At The Village of Gleannloch Farms, our professional medical staff take care of your loved one's medication management. Prescriptions are kept safe, and we ensure they're up to date, and always dispensed in the correct dosages at the correct times so you don't have to worry about your loved one's health.
Medical Advocate
As part of your caregiver responsibilities, you closely followed your loved one's health. You accompanied them to doctor appointments, collected test results and information, and relayed it to your loved one, siblings and wider family. This is something that won't change with your loved one's move to senior living. You'll still be the person who discusses your loved one's care plan with doctors and care managers. But while you'll check in with your loved one to hear how a medical appointment went, you won't have to work as hard to make sure medical appointments are kept. At The Village of Gleannloch Farms, we offer regularly scheduled transportation to medical appointments, freeing you from having to take time off work, and enabling your loved one to keep and get to appointments easily.  Since you know them best, you'll be the first to notice if there's a change to your loved one's health. It's important that you continue to be vigilant and proactively engage the medical team with questions and feedback, so issues are caught and addressed before they become serious. Lastly, even though it's a topic no one wants to talk about, you'll need to have a conversation about what their wishes are in the event they're unable to make health decisions for themselves.
Home Manager
If your loved one has moved into senior living and still has a vacant house or apartment, it will need upkeep. Your new caregiver responsibilities may include organizing and maintaining the interior and exterior, paying bills on time, clearing mail and tending the yard. Mortgage payments and taxes still need to be paid. Whether you want to keep or sell the home, this is a good time to give it a deep clean, repair or replace appliances, and get rid of unwanted items and clutter.
On-Call Family Member
You're the person the senior living community will contact if there's a crisis or medical emergency affecting your loved one. In a community such as ours, medical staff are on duty around the clock, and you can be sure your loved one has already been examined and is being well cared for. You will be responsible for contacting other family members and making your way to the community.
Personal Shopper
Depending on your loved one's mobility, you may need to shop for them. Check that they have the clothes, toiletries, medical supplies and household items they need. Surprise them with home decorations for the holidays and other special occasions. Make an appointment to fit them for a new pair of glasses. They'll appreciate the convenience your thoughtfulness provides. At The Village of Gleannloch Farms, our personal concierge services will assist with everyday shopping needs, and help out for special occasions too.
Emotional Support
No doubt your loved one will be occupied with all the activities their senior living community offers. At a community like The Village at  Gleannloch Farms, there's plenty of  social interaction and lots of opportunities to take part in fitness classes, arts and crafts, events, clubs and the like. As they settle in and make friends, and even after that, they'll need your love and companionship. You're the person they'll turn to as they adjust to their new home and work through the difficulties of aging. If they carry a phone, call or text them each day to say hello and find out how they're doing. Even a few minutes can make a difference.
Caregiving means taking care of yourself too.
We understand that caring for aging parents, a spouse, partner, or friend is a complex role. Caregivers have a precious opportunity to bond with their loved one in ways that are deeply rewarding. But they set high expectations for themselves, often feeling they're not doing enough, even when they're pushing themselves to their limits.
At the Village at Gleannloch Farms, we're here for caregivers as well as their loved ones. We offer short-term respite stays to prevent caregiver burnout and allow your loved one to try our services and amenities. And when you're ready to choose a senior living community, we'll help you transition into a new set of caregiver responsibilities, and restore your relationship as a loving family member or friend. Contact us to learn about all we offer.