Social Media for Seniors: What They Are And How They're Used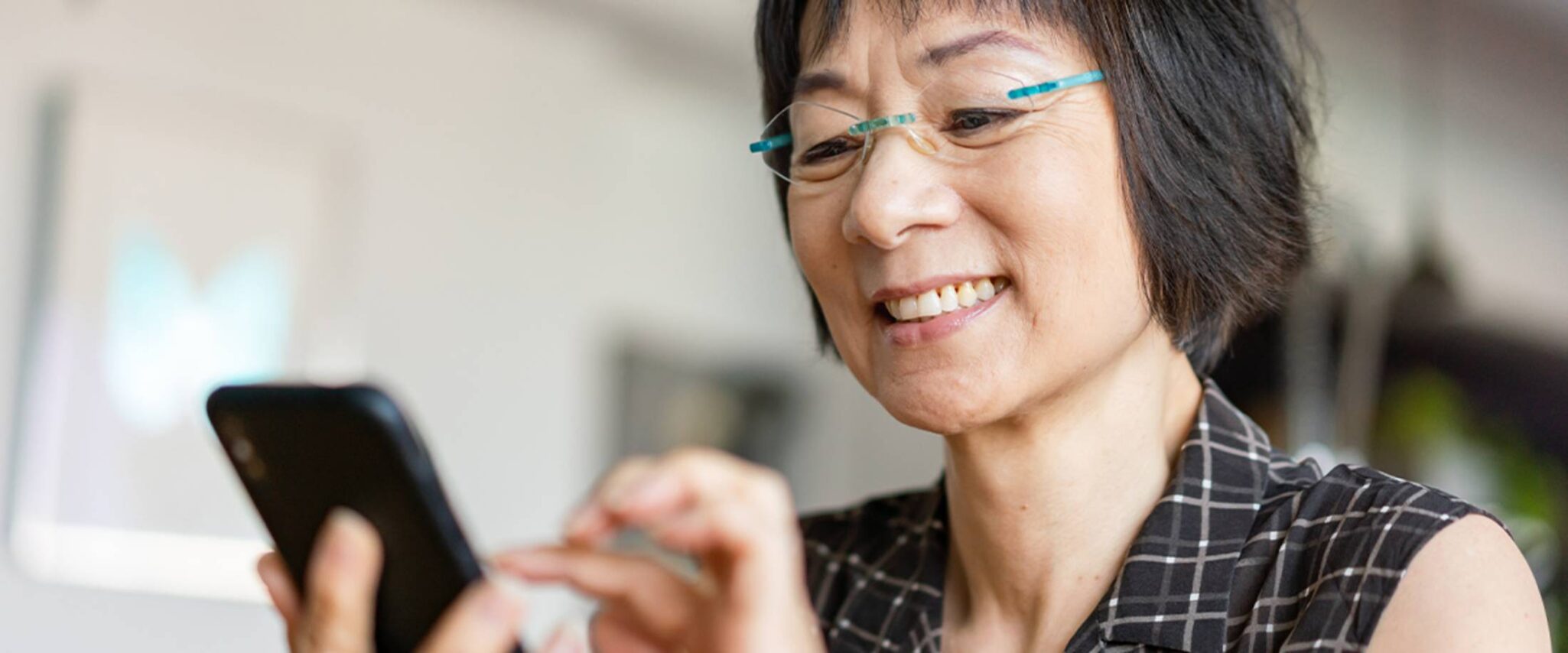 Once upon a time, seniors avoided social media because they felt it wasn't for them. While social media platforms were initially the domain of teenagers, there's been a steady growth in the number of seniors who have signed on. According to a 2019 AARP survey, over 70% of grandparents in the U.S. have embraced technology as a means of communicating with their families. Three out of four grandparents are on at least one type of social media platform, with a 65% preference for Facebook. They use some kind of social media at least weekly to communicate with their family or friends.
Why Is Social Media Popular with Seniors?
Social networking is a wonderful opportunity to make new friends and connect with those you love. Through social media, people find it easy to come together and delve into myriad topics of interest,  including hobbies, health and current affairs. Social media for adults gives seniors the opportunity to be part of a conversation, give feedback and make a contribution to what goes on. Platforms such as Facebook allow family members to check in with each other, share news and photos, and send special messages. This type of social networking is especially valuable for seniors who live far away from family members or aren't as mobile as they used to be.
Beyond Facebook
Facebook remains the most popular social media site in the world. According to Pew Research, 79% of adults who use the internet use Facebook. It gives seniors the most access to the most people, and it's highly customizable. You choose what to share and with whom, and it's easy to set up custom friend groups, and control what you see and when you see it. You can also communicate one-on-one using the Private Message function. We suggest using the Tag Friend button when you write your message to engage family and friends and let them know you're thinking of them. If you're comfortable with Facebook, as most seniors are, here are three more social media platforms to try:
Twitter
Twitter is the most fast-paced social media platforms, allowing you to stay in touch with events or news happening in real-time. Your messages are called "tweets," and can be about anything you like, including links to other accounts, videos or photos. Tweets are limited to 280 characters or less, making them a quick read and speeding up the information-sharing stream. Once you find people or topics you like, you can "follow" them, and their tweets will pop up automatically in your account. You can comment on what they've posted, share their posts (called "retweeting" and using the @ symbol) and always "unfollow" them if you change your mind. Once you tweet, your followers can read and respond to what you say as well.
Instagram
Instagram is a highly visual platform where you can share photos and see photos posted by people you follow. Many seniors use Instagram to create a personal photobook; they snap a photograph, maybe add an artsy filter that's on the app, and then share that photo with their list of family and friend followers. Following other accounts and exploring visual inspiration and ideas, including home décor, fashion and crafts, is part of the fun. Type in your favorite magazine or celebrity name, and see what they've posted for their followers and fans.
YouTube
The benefits of browsing the right YouTube channels are numerous. Whether you're looking to learn how to do something step by step, pick up a new hobby or be entertained, it's simple to find the video you're looking for. Simply type the words in the search menu and a selection of videos will appear. Clicking on the video will play it automatically, and you can click "like," "dislike," or comment in the fields below the video. If you like a particular channel created by a user, you can subscribe to that channel and receive notifications by clicking on the bell icon on the right.
Social Media Risks for Seniors
For all the benefits, there are certain risks associated with social media use. Some downsides are:
Fraud. One of the most common crimes globally is internet crime. It can be difficult to tell the difference between a legitimate request and a fraudulent one. If you're asked to share personal details such as your address, image, social security number or credit card, be suspicious. Refrain from clicking on a link in a message until you can verify the request through other means.
Privacy. Using a social media platform isn't really "free." The companies that host these platforms mine data about users in order to target them with advertisements and other promotions. Be aware of how your private information is exposed and shared online. Before you sign up for a social media platform, do your research and assess your level of comfort with how your personal information might be shared.
Negativity. The anonymity of being online can give rise to users posting mean comments that lead to disagreement, harassment and bullying. Treat these like an in-person social situation, and don't get drawn in or respond emotionally.
Addiction. One click leads to another, and another, and another. The internet is a rabbit hole of information, games, videos and activities that can be all-consuming. Be aware of how much time you spend online. Set a timer if need be, and balance online time with other activities.
Use social media wisely and you'll expand your world, and the way you keep in touch with your family members and friends. It's also an easy way to add social time to your daily routine when you need to stay home. Are you curious about technology and how you can integrate social media into your life? Join one of our virtual or in-person tech classes! Contact us for more information and a friendly team member will give you the details on how to sign up.