How to Care for Aging Parents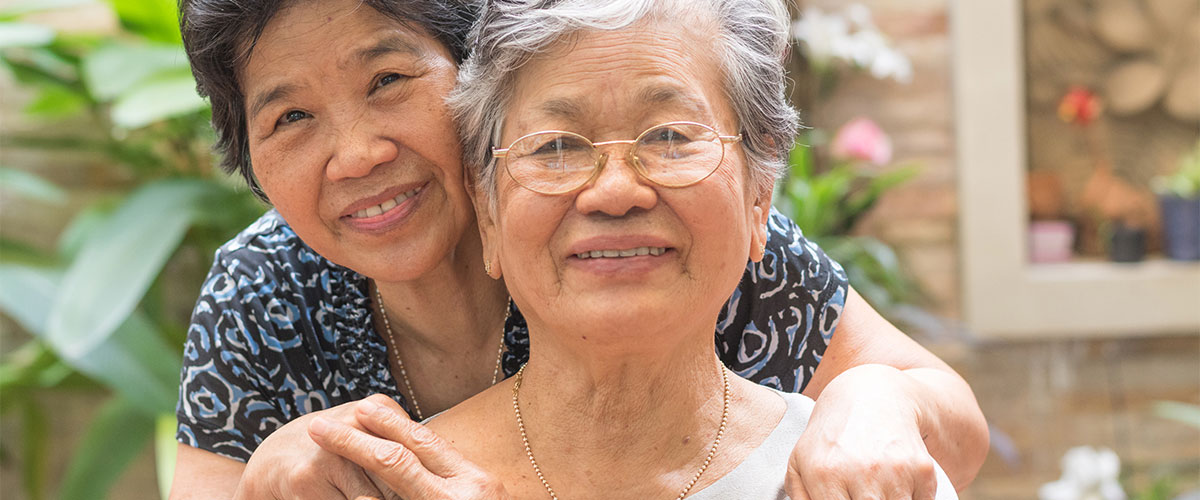 Caring for aging parents can be both a joy and a burden. They spent so many years caring for you, and now you feel it's your turn to be their primary caregiver and help them age at home with you.
Caregiver duties are wide-ranging. They may include handling finances and medications, grocery shopping, coordinating medical appointments, transportation, and helping with housekeeping and everyday chores.
But being a caregiver for an elderly person  also involves serving as a reliable companion and offering emotional support. Patience, empathy, acceptance and open communication aren't task-oriented responsibilities, but they're just as important in having a positive impact on your parents' lives.
Caring for aging parents is one of the most rewarding, yet hardest, jobs out there and one that's never finished. There will be times when you'll need to have difficult conversations with Mom or Dad, take on the role of mediator, or just quietly sit and enjoy each other's company. Here are some areas that warrant close attention.
How to care for aging parents: 6 areas to monitor and assist with
1. Financial affairs.
Helping elderly parents with their finances may involve everything from addressing legal issues to ensuring insurance policies are in order. You'll need to gather contact information for any bank, attorney, medical provider, insurance company, investment firm or estate planner, and be sure you have permission to access those accounts.
When taking over your parents' finances, you'll also want to make copies of Medicare or health insurance cards, and be sure you have access to all bills so you can manage them online. You should also manage any calls related to insurance claims or medical bills and determine if they have a will and durable power of attorney (DPOA) for health care and financial decisions.
Most DPOAs leave individuals in charge of their decisions until two physicians determine they are medically unable to do so. This allows aging parents to feel empowered to self-direct their own life and choose who should manage decisions when or if they ever need additional assistance. If your parents don't have DPOAs in place, work with them and an attorney to set them up as soon as possible.
2. Senior fraud.
As a caregiver, there are a number of ways you can help protect your aging parents from senior scams and fraud. Block phone solicitors, eliminate robocalls, and opt-out of commercial mail solicitations and offers for credit. Caregivers should also consider setting up alerts and safeguards at your loved ones' financial institutions.
3. Medication management.
When it comes to protecting Mom or Dad, adult children are often the first line of defense. Handling their medicine routines can be daunting and requires juggling multiple prescriptions and ensuring they're filled, separated and taken properly.
Caregiver responsibilities also include staying well informed and educated about the medicines they're managing. If you're wondering how to care for aging parents' medication needs, here are some best practices you can follow.
Administer medications at the same time each day to help avoid missing a dose or duplicating a pill. You can create daily habits around when medications need to be taken, such as during a morning talk show or after the nightly news.
Don't leave pill bottles unattended, and keep medications stored safely and out of reach of children and pets.
Some medications can lose their efficacy after long periods, so check expiration dates for both prescriptions and over-the-counter products.
Properly dispose of out-of-date medications at a local pharmacy or fire station.
Be aware of behavioral changes or if something seems out of the ordinary with Mom or Dad. A new medication or infection might cause it.
Many pharmacies allow caregivers to pick up medications for another person. Be sure you can obtain your loved one's prescriptions via delivery or in person at the pharmacy.
Be aware of any signs of deterioration. For example, if your loved one has difficulty swallowing a medication, you may need to change it to a liquid form.
4. Activities of daily living.
Activities of daily living (ADLs) are the everyday activities we perform to live independent lives without help from others. They're self-care tasks we all learned at a young age that can't be avoided or skipped without affecting health and safety. Think: Getting out of bed, taking care of bathroom business, showering, dressing and eating.
When caring for aging parents, it's essential to assess their ADLs, because doing so can help identify physical or cognitive issues. If your parents struggle with activities of daily living, your first instinct may be to step in and help by cleaning, shopping, cooking or driving for them. But their needs may be outside the scope of what you can provide.
5. Outside caregivers or home care workers.
If a significant health event occurs, you may need to hire a caregiver to help your parents overcome or compensate for functional difficulties. It's OK to ask for help! There are many resources to help guide your search. AARP offers tips for finding the right home care worker, including identifying different types of workers, steps for hiring a paid caregiver, and the pros and cons of using an agency, registry or personal referral.
6. Making a move senior living.
You may reach the point where caring for elderly parents becomes too much for you to handle on your own, and they need more support than you can provide. If this situation sounds familiar, it might be time to transition your loved ones to a senior living community that can provide both independent and assisted living. This doesn't mean your caregiving responsibilities go away; it just means your job description has shifted and you want to ensure Mom and Dad are in the best hands.
Respite for caregivers, care for loved ones
Many adult children who prefer to be the primary caregiver and have their parents at home with them may need still outside assistance from time to time. We can provide the highest level of care while you take a much-deserved break or attend to your own needs or significant life event. Respite stays are also available for those who need a place to recover after surgery or want to experience our retirement community firsthand.
If you're looking for long-term care for your parents, we have everything your loved one needs and so much more. Learn more about independent living, assisted living, memory care, skilled nursing at The Village at Gleannloch Farms.